Updated August 03 2014
THOMASVILLE, N.C.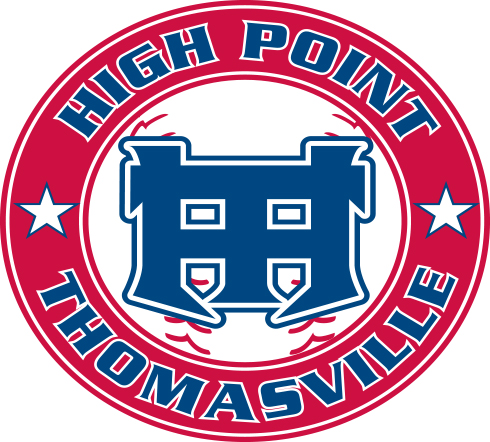 Starting pitcher Brody Koerner finished what he started Sunday as the HiToms closed their home regular season with a 2-0 win over the Petersburg Generals.
All the offense for for High Point-Thomasville (26-28, 14-12) came in the bottom of the sixth. Logan Taylor (Louisville) led off the frame with a single before Bradley Morton (Appalachian State) reached on a fielding error by Petersburg starting pitcher Dylan Collet (2-5). After both runners stole bases, Alec Paradowski hit a grounder to second base that was misplayed allowing both men to score for the eventual final tally.
In the pitcher's duel, HiToms starter Brody Koerner (Clemson) shined. In the complete game shutout, he scattered five hits, walked one, and had nine strikeouts. In the losing effort, Petersburg's (17-39, 7-18) Collet still registered a quality start in seven innings allowing two runs (one earned) on six hits while walking one and punching out four.
The HiToms close the regular season Monday on the road against the Asheboro Copperheads where a win will clinch their berth to the Pettit Cup Playoffs. First pitch is scheduled for 7:05 P.M.
The Coastal Plain League is the nation's premier summer collegiate baseball league. Celebrating its 22nd season in 2018, the CPL features 16 teams playing in Georgia, North Carolina, South Carolina and Virginia. The CPL has had over 1,450 alumni drafted and 111 of those – including 2011 AL MVP and Cy Young winner Justin Verlander – make their Major League debut; while another notable alum – Russell Wilson – won Super Bowl XLVIII. For more information on the Coastal Plain League, please visit the league website at www.coastalplain.com and follow us via Facebook, Twitter, Instagram and Snapchat @CPLBaseball..
Contact:
Nkwa Asonye
Phone:
336-472-8667