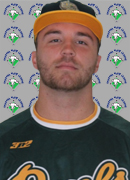 Seth Hoagland (Iona) Forest City
Hoagland, a junior at Iona, is headed to the playoffs in prime shape after hitting .600 over five games in the final week of the regular season. The All-Star notched 12 hits including one double, two home runs, nine RBIs and 19 total bases for a.950 slugging percentage. Hoagland also drew one walk, stole one base and scored nine runs while accumulating a .619 on-base percentage.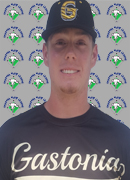 Josh Maciejewski (Charlotte) Gastonia
Maciejewski stepped up big in a week the Grizzlies were fighting to lock up a spot in the playoffs. The Charlotte junior tossed a seven-inning complete-game shutout versus the Savannah Bananas, allowing only three hits and striking out eight for a .130 batting average against. Of his three hits, none were for extra-bases and he walked no one to finish with a 0.43 WHIP.