Updated July 18 2017
HOLLY SPRINGS, N.C.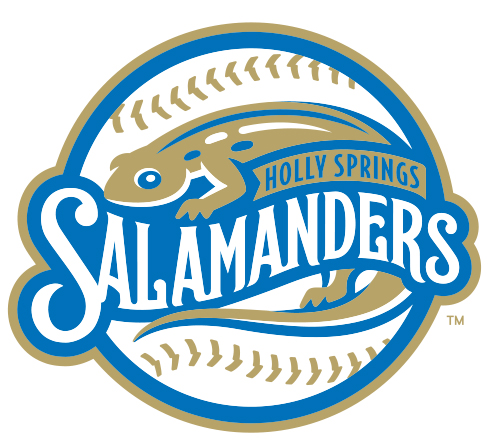 The Holly Springs Salamanders used a five-run eighth inning to defeat the Wilson Tobs 9-4 on Monday evening at Ting Stadium.
Holly Springs sent Matt Ranson (Freshman, Lenoir Rhyne) to start on the hill and he struck out four in three innings of work while giving up four runs, three of them earned. Phillip Sanderson (Freshman, Louisville) came on in relief and pitched three scoreless innings, only giving up two hits and a walk while striking out two. Ryan Lefner (Sophomore, St. Louis) and Matt Cronin (Freshman, Arkansas) also did not allow a run, Lefner picking up the win in the process.
Dawnoven Smith's (Junior, NC A&T) three-run homer and Shane Shepard's (Junior, NC State) solo shot gave the Tobs an early 4-0 lead. Holly Springs narrowed the deficit in the bottom of the fourth after Peyton Isaacson (Sophomore, Coastal Carolina) and Tripp Shelton (Junior, UNCG) smacked back-to-back homers. The Salamanders then tied the ballgame after scoring on two consecutive wild pitches in the bottom of the fifth. The game remained tied until Shelton's RBI bunt single in the bottom of the eighth. Two-run singles by Mark Colella (Junior, Seton Hill) and Adam Sisk (Junior, James Madison) solidified the hosts' lead.
The Salamanders head to Martinsville on Tuesday to take on the Mustangs in a make-up doubleheader before returning home on Wednesday to host the Peninsula Pilots. First pitch is set for 7:00 p.m. at Ting Stadium.
Contact:
Kyle Jensen
Phone:
(919) 249-7322