Updated July 07 2017
WILSON, N.C.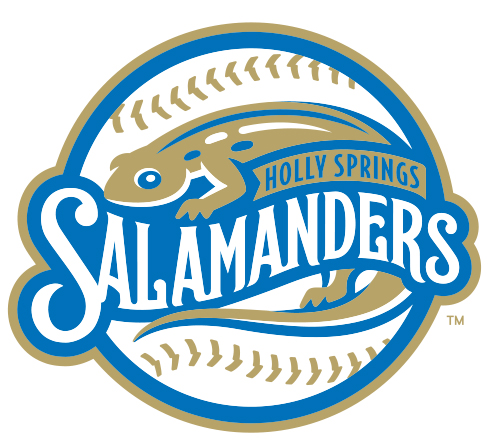 The Wilson Tobs defeated the Holly Springs Salamanders on Thursday night at Fleming Stadium by a final score of 5-3.
Jacob Jaye (Junior, VMI) started the night off on the right foot for the Salamanders with a solo home run in the top of the second inning to put the Salamanders ahead 1-0, but the Tobs quickly responded with a run of their own.
The second Salamanders run of the night came after Zach Piazza (Sophomore, Limestone) hit an RBI bloop single, which allowed Adam Sisk (Junior, James Madison) to score. The third and final run for the Salamanders came via a solo home run in the seventh inning from Brett Brubaker (Sophomore, Mars Hill).
The Tobs were lead at the plate by Josh Ladowski (Redshirt Freshman, UNC). Ladowski had three hits on the night and scored twice. Andre Nnebe (Freshman, UC Santa Clara) also had a good night at the plate for Wilson, notching two hits and an RBI while also scoring a run.
Kent Klyman (Freshman, NC State) started on the mound for the Salamanders. He threw three innings, allowing four runs (only two runs were earned) on four hits, while striking out three Tobs. Andrew Gnazzo (Freshman, Princeton) pitched in relief for the next three innings and allowed one run on two hits and recorded four strikeouts. Phillip Sanderson (Freshman, Louisville) finished up the night by throwing two scoreless innings, giving up just one hit and striking out one batter.
The Salamanders return home to take on the Morehead City Marlins in Holly Springs on Friday night. The first pitch is scheduled for 7:00 p.m. at North Main Athletic Complex.
Contact:
Aubrey Losack
Phone:
(919) 249-7322