Updated December 20 2017
FAYETTEVILLE, NC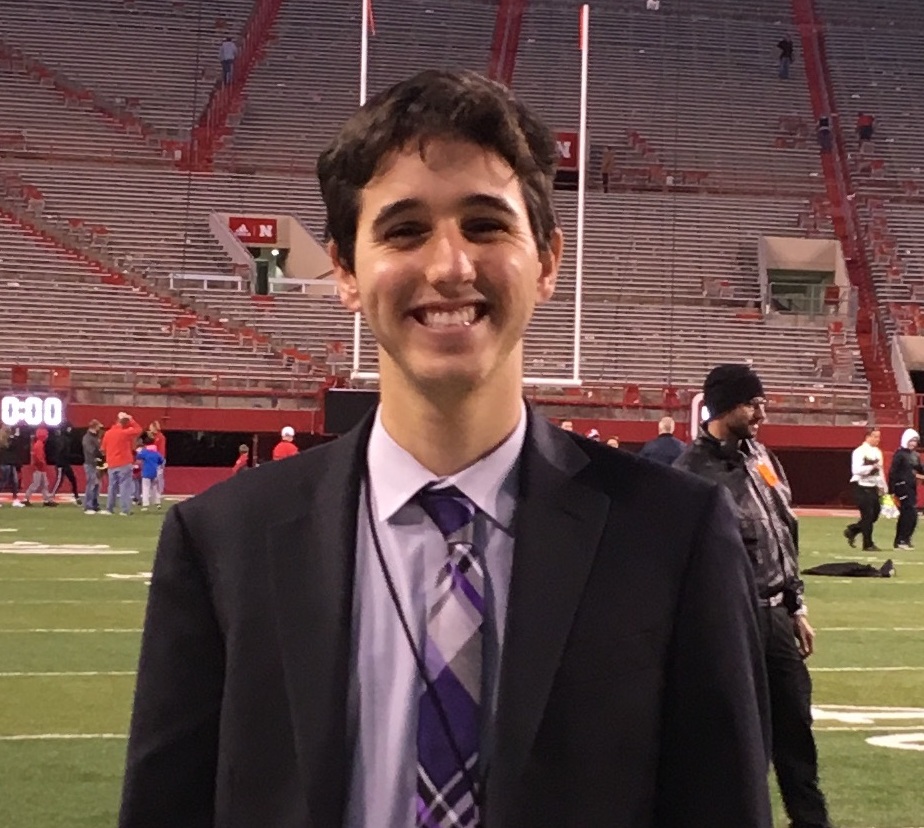 The Fayetteville SwampDogs are thrilled to announce the hiring of Ben Krieger as their play-by-play broadcaster and director of media for the 2018 season. Krieger, a sophomore in the Medill School of Journalism at Northwestern, comes to the SwampDogs with over three years of experience in sports broadcasting, including a full season of Big Ten baseball.
"I can't thank Jeremy Aagard and Lew Handelsman enough for the chance to grow as a commentator and journalist," said Krieger. "I know the team has had some terrific broadcasters in the past, and I can't wait to continue that legacy and bring SwampDogs baseball into people's homes."
"We're excited to have Ben join us this summer," said SwampDogs General Manager Jeremy Aagard. "He continues a long line of tremendous broadcasters at The Swamp. He will bring a new energy to our broadcasts and social media. Fans can look forward to some new and exciting ideas on the horizon."
While majoring in both Journalism and Economics, Krieger has called eight sports in his time with the Big Ten Network's Student U and WNUR Sports, Northwestern's student-run radio station. He also currently serves as the Marketing Director and a podcast contributor while writing game previews, recaps, and analysis for WNUR.
"I'm incredibly excited to apply all the skills I've acquired to this new role," said Krieger, who will produce both written and video content for the SwampDogs website in addition to his play-by-play responsibilities.
"Ben will do so much more than just broadcast," Aagard said. "We look for him to implement some things that fans have never seen before. Our 18th season looks to be the best yet and Ben is an integral part of that."
Krieger, a Los Angeles native who has grown up on a steady diet of Dodgers baseball, has one role model who stands above the rest.
"Vin Scully will always be my first inspiration and the person who opened my eyes to the power of a good broadcaster," said Krieger. "Good broadcasters make you wish you were at the game, but great broadcasters make you want to bring headphones with you."
Krieger will be on the call via CPL WebPass for every SwampDogs home game in 2018 and will travel with the team for select road games as well. The season begins on Tuesday, May 29 at The Swamp.
About the SwampDogs: The Fayetteville SwampDogs enter their 18th season playing in the Coastal Plain League in 2018. The SwampDogs are one of the most successful franchises in the league's history, boasting over 100 alumni taken in the draft, including eight players who have gone on to play in Major League Baseball including slugger Mark Reynolds and David Aardsma. For more information on the Fayetteville SwampDogs, visit the team website at www.goswampdogs.com and follow us on Twitter and Instagram @GoSwampDogs. Be sure to also like us on Facebook at Fayetteville SwampDogs Baseball.
The Coastal Plain League is the nation's premier summer collegiate baseball league. Celebrating its 22nd season in 2018, the CPL features 16 teams playing in Georgia, North Carolina, South Carolina and Virginia. The CPL has had over 1,450 alumni drafted and 111 of those – including 2011 AL MVP and Cy Young winner Justin Verlander – make their Major League debut; while another notable alum – Russell Wilson – won Super Bowl XLVIII. For more information on the Coastal Plain League, please visit the league website at www.coastalplain.com and follow us via Facebook, Twitter, Instagram and Snapchat @CPLBaseball..
Contact:
Jeremy Aagard
Phone:
910-426-5900