Updated July 29 2014
EDENTON, N.C.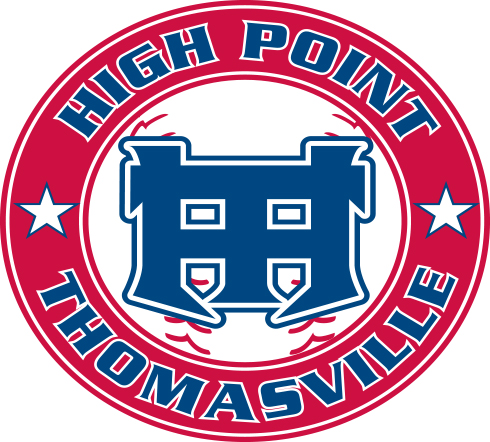 Chance Shepard and Stefan Kancylarz each logged three-run homers Tuesday as the Edenton Steamers beat the High Point-Thomasville HiToms 8-5, snapping the HiToms' six-game winning streak.
The HiToms (24-26, 12-10) jumped to a 2-0 lead in the top of the second when Glen Batson (Clemson) drove in a run with a RBI groundout and Cody Brittain (USC Upstate) followed him two batters later with an infield RBI single. Edenton (34-16, 13-9) notched single runs in the bottom of the second and the third to even the score.
With the score tied at two and a runner at third base in the top of the fourth, Batson struck for his third homer in two games giving the HiToms a 4-2 lead. It didn't take Edenton long to respond, however. With two outs, a single and an error put runners on for left fielder Chase Shepard who smacked a three-run homer to left to give the Steamers a 5-4 lead.
Edenton added insurance in the same fashion in the bottom of the seventh as designated hitter Stefan Kancylarz drilled a three-run homer to right field for the game's final tally of 8-5.
The HiToms will head to McCrary Park on Wednesday night to face the Asheboro Copperheads in a crucial game regarding the CPL West playoffs. First pitch is scheduled for 7:05 P.M.
The Coastal Plain League is the nation's premier summer collegiate baseball league. Celebrating its 22nd season in 2018, the CPL features 16 teams playing in Georgia, North Carolina, South Carolina and Virginia. The CPL has had over 1,450 alumni drafted and 111 of those – including 2011 AL MVP and Cy Young winner Justin Verlander – make their Major League debut; while another notable alum – Russell Wilson – won Super Bowl XLVIII. For more information on the Coastal Plain League, please visit the league website at www.coastalplain.com and follow us via Facebook, Twitter, Instagram and Snapchat @CPLBaseball..
Contact:
Nkwa Asonye
Phone:
336-472-8667