Updated March 02 2018
EDENTON, N.C.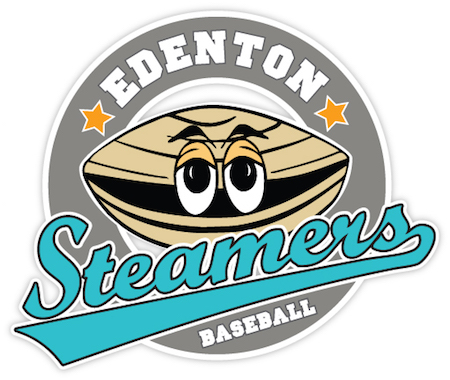 The Steamers have announced the first three players to sign with the organization for the 2018 season.
Nate Gardner (N.C. Wesleyan), Nick Caruso (Youngstown St.) and Troy Maslowski (Barton College) have all inked deals to play in Edenton this summer under head coach Russ Burroughs.
Nate Gardner, who logged a 2.49 earned average over 50.2 innings in nine starts last season with N.C. Wesleyan, can also contribute on the offensive end.
The 6'1" 230-pounder was a .333 hitter in 2017, rallying for nine double and two home runs in 38 games as an infielder.
"It's great that he's a two-way player. He's going to be vital to the team," Coach Burroughs said. "Depth will never be thin with him on the team."
Burroughs is also excited for Gardner to be on the roster because it does not matter what the circumstances are; he is always ready to go, even if it means under short rest.
"That's just the type of player he is. He's a competitor and wants the ball in his hand," Burroughs said.
Now a junior, Gardner, who displayed a 3.86 ERA in seven innings with five strikeouts with Edenton last season, will contribute even more in 2018.
Another versatile player added to the team is Caruso. Batting .340 last year and pitching in 13 innings for Macomb Community College, the 6'4" 200-pound Michigan native is expected to carry a lot of the weight for the Steamers.
"He has the qualities to be one of our leaders and step up and be that voice the locker room needs," Burroughs said.
Transferring over to Youngstown St. this year as a junior, Caruso has five hits in his first 10 at-bats to go along with four RBI.
Coach Burroughs added that Caruso has a knack for pitch recognition and thinks that was developed over time, especially as a catcher and bat boy for the Detroit Tigers the past three seasons.
"Being around any professional team, you pick up things that players do and you take it with you. If you're a younger kid, you want to emulate that and instill it into your memory," Burroughs said.
The third player added to the team, Maslowski, has dominated the Division II level as a .380 career hitter now into his third season with Barton.
Maslowski, a 6'1" 175-pound junior, muscled six home runs and 10 doubles in 2017, recording 58 hits.
"He's an outfielder, pitcher and North Carolina guy. As an all-conference player, it was no-brainer for us. He knows what it's like to play under pressure and I think he can do good things with us this summer," Burroughs said.
Maslowski can also pitch. He holds 26 career strikeouts in 38.2 innings in his Barton career, including five saves.
Perhaps all three of these players will be seen on both sides of the ball for the Steamers in the 2018 season.
Opening Day at Historic Hicks Field is on May 31st, as the Steamers host the Holly Springs Salamanders. Season tickets and ticket packages are on sale now and can be purchased by stopping by the Steamers office, or calling us at (252) 482-4080.
The Edenton Steamers are entering their 21st season as a member of the Coastal Plain League in 2018. Be sure to follow the Teal and Black on social media to stay up to date with all things Steamers.
You can find the team on Facebook @EdentonSteamers, Twitter @EdentonCPL, Instagram @edentonsteamers and Snapchat @edentonsteamers.
For more information visit edentonsteamers.com or call (252) 482-4080.
The Coastal Plain League is the nation's premier summer collegiate baseball league. Celebrating its 22nd season in 2018, the CPL features 16 teams playing in Georgia, North Carolina, South Carolina and Virginia. The CPL has had over 1,450 alumni drafted and 111 of those – including 2011 AL MVP and Cy Young winner Justin Verlander – make their Major League debut; while another notable alum – Russell Wilson – won Super Bowl XLVIII. For more information on the Coastal Plain League, please visit the league website at www.coastalplain.com and follow us via Facebook, Twitter, Instagram and Snapchat @CPLBaseball..
Contact:
PJ Potter
Phone:
(252) 482-4080