Updated August 07 2017
HOLLY SPRINGS, N.C.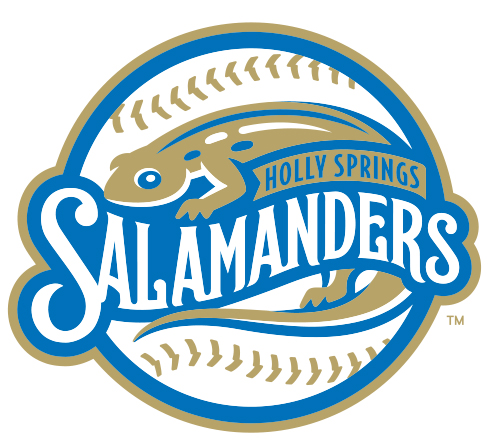 The Martinsville Mustangs defeated the Holly Springs Salamanders 4-3 Sunday evening in the Salamanders final home game of the 2017 season.
Kameron Winburn (Junior, NC Central) started on the mound for the Salamanders. He cruised through the first inning but ran into trouble in the second, finishing his two innings of work with five strikeouts but four runs allowed. Winburn was relieved by John Grigg (Freshman, Lenoir Rhyne) in the third inning. Grigg threw seven innings of shutout ball and in five of those seven innings, Grigg faced the minimum numbers of batters. His performance allowed the Salamanders to come back and make it an interesting ball game towards the end of the game.
The Salamanders got on the board in the fifth inning, scoring twice in the frame. Peyton Isaacson (Sophomore, Coastal Carolina) led off with a single and wound up scoring on an error. Adam Sisk (Junior, James Madison) smacked an RBI-double that scored Cory Wood (Freshman, Coastal Carolina).
Holly Springs tacked on another run in the seventh inning when Patrick Wheeler (Freshman, Pitt CC) scored on a sacrifice fly from Wood. The Salamanders had an opportunity to mount a rally in the ninth, but Connor Riley (Freshman, Long Beach State) shut the door for the Mustangs.
The Salamanders will travel to Wilmington for last game of the season Monday night, with first pitch scheduled for 7:00 p.m. at Buck Hardee Field.
Contact:
David Garrison
Phone:
(919) 249-7322