Updated July 24 2017
HOLLY SPRINGS, N.C.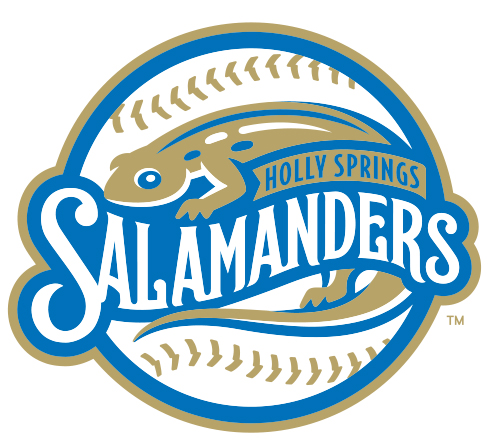 The Holly Springs Salamanders defeated the Asheboro Copperheads 3-0 in a rain-shortened game on Sunday evening at Ting Stadium.
Holly Springs starting pitcher Chris Rodriguez (Redshirt-Junior, Wright State) tossed four innings of shutout baseball, giving up three hits while walking three and striking out four. Rabon Martin (Junior, Louisville) made an appearance out of the bullpen and pitched the fifth inning. Rodriguez earned his first win of the season and Martin picked up his first save on the summer.
In the bottom of the second inning, Zach Tondi (Redshirt-Junior, James Madison) launched a three-run homer over the right field fence to give the Salamanders an early 3-0 lead. That was all the scoring before a heavy thunderstorm in the top of the fifth inning sent the contest into a rain delay with two outs. After the 45 minute pause, Martin fielded a grounder and threw to first to send the game to the middle of the fifth. At that point, the game immediately entered a separate lightning delay. After about 30 more minutes of waiting, including a dance-off between players from both teams that has been featured on ESPN and SB Nation, the game was officially called. Holly Springs earned the win having played the minimum number of innings.
The Salamanders are off on Monday before returning to Ting Stadium on Tuesday. First pitch against the Morehead City Marlins is scheduled for 7:00 p.m.
Contact:
Michael Lisson
Phone:
(919) 249-7322