Updated July 28 2017
HOLLY SPRINGS, N.C.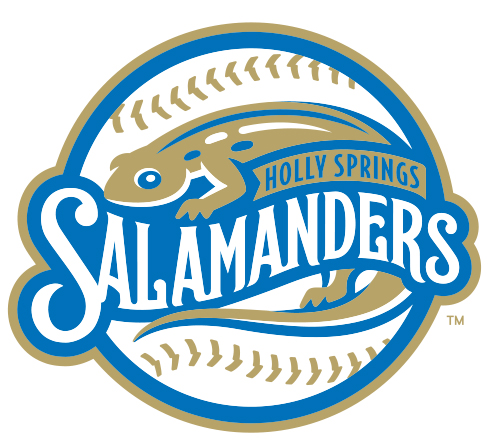 The Edenton Steamers defeated the Holly Springs Salamanders 6-4 Thursday night in a wild game that included a rain delay and an extra inning.
After a scoreless first inning, Edenton took a 1-0 lead in the second inning by scoring off a wild pitch. Holly Springs came back in the fourth with a two-run homerun from Jacob Jaye (Junior, VMI) and an RBI double from Dalton Hoiles (Junior, Shippensburg) to give the Salamanders the lead.
A small thunderstorm paused the game briefly in the fifth inning, but once play resumed, the Steamers pushed two runs across in the top of the sixth to bring themselves within one run. Edenton tied the game up in the top of the ninth with a sacrifice fly and scored two runs in the top of the tenth to win by a score of 6-4.
Ben Gross (Junior, Princeton) started for the Salamanders and allowed one run over his five innings, striking out eight Steamers along the way. Kent Klyman (Freshman, NC State), Ryan Lefner (Sophomore, Saint Louis) and Michael Hope (Sophomore, Shippensburg) all made relief appearances for the Salamanders on the evening, with Hope being tagged for the loss. The Salamanders pitching staff did record 13 strikeouts on the night.
The Salamanders will travel to Edenton to take on the Steamers Friday night. First pitch is scheduled for 7:00 p.m. at Historic Hicks Field.
Contact:
Aubrey Losack
Phone:
(919) 249-7322