Updated July 23 2017
WILMINGTON, N.C.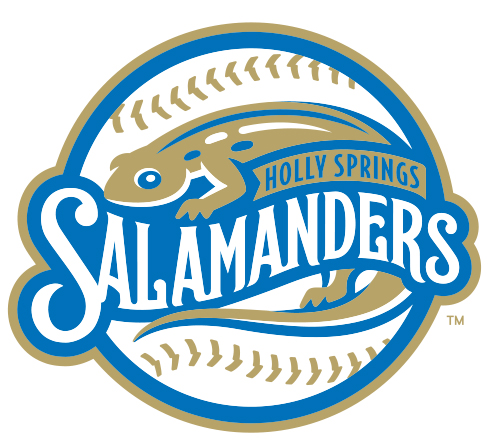 The Holly Springs Salamanders lost to the Wilmington Sharks by a score of 2-1 in a pitching duel Saturday Night.
Offense was hard to come by as the two teams combined for only three runs on the evening. The Sharks scored their runs on a fielder's choice by Justin Dean (Sophomore, Lenoir-Rhyne) that scored Ward Coleman (Redshirt-Sophomore, Davidson) and from a balk that scored Ben Highfill (Redshirt-Freshman, Liberty) to make it 2-0 in the bottom of the third.
Adam Sisk (Junior, James Madison) homered to left field in the top of the fourth to bring the Salamanders back within a run, but that was the only offense that the Salamanders would muster as they stranded a runner on third to end the game.
Holly Springs starter Jake Lewis (Sophomore, UNC-Greensboro) had a strong outing, throwing 4.1 innings and only giving up two earned runs on three hits while striking out two Sharks. Kameron Winburn (Junior, N.C. Central) went 2.2 innings giving up only one hit and striking out three and Michael Hope (Sophomore, Shippensburg) tossed one inning, giving up only one hit while retiring the next three batters he faced. Both Winburn and Hope came in relief for the Salamanders.
Wilmington starter Daniel Johnson (Junior, Charleston Southern) lasted 7.2 innings and only allowed one earned run on six hits while striking out eight batters. Ryan Hedrick (Junior, Presbyterian College) closed the game by tossing 1.1 scoreless inning.
The Salamanders are back in action tomorrow night as they face Asheboro Copperheads. First Pitch is slated for at 5:40 p.m. at Ting Stadium.
Contact:
Joel Pennington
Phone:
(919) 249-7322