Updated July 16 2017
HAMPTON, VA.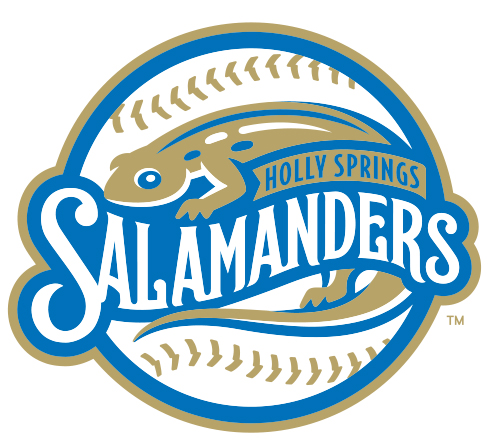 The Holly Springs Salamanders were outlasted 3-1 by the Peninsula Pilots on Saturday night at War Memorial Stadium.
Holly Springs starting pitcher Chris Rodriguez (Redshirt-Junior, Wright State), making only his second start of the season, sprinkled one run on three hits over four innings in a solid outing. Jake Lewis (Sophomore, UNCG) pitched two scoreless innings out of the bullpen. Michael Hope (Sophomore, Shippensburg) and Matt Cronin (Freshman, Arkansas) also made relief appearances.
Sam Griggs (Junior, Southern Indiana) doubled to lead off the third inning for the Pilots, scoring after a sacrifice bunt moved him to third base and a sacrifice fly drove him home. The Salamanders tied the score in the top of the fourth inning on an RBI single by Jacob Jaye (Junior, VMI). There was no more scoring until the bottom of the seventh, when Pilot CF Connor Stephens (Sophomore, Jacksonville) grounded into an RBI double-play with the bases loaded. In the next at-bat, Nathan Eaton (Sophomore, VMI) laced a single into left field that drove home the final run of the evening.
The Salamanders are off on Sunday before returning to Ting Stadium at the North Main Athletic Complex on Monday. First pitch against the Wilson Tobs is scheduled for 7:00 p.m.
Contact:
Michael Lisson
Phone:
(919) 249-7322