Updated July 20 2014
THOMASVILLE, N.C.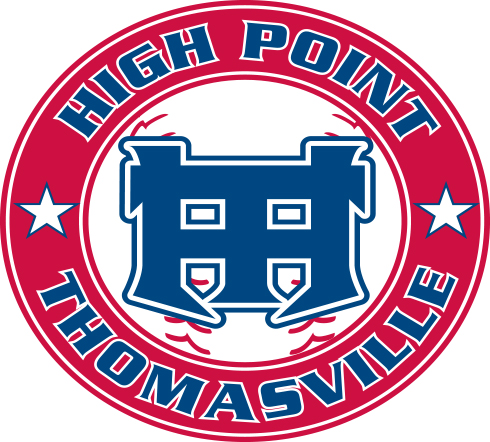 Both teams combined for eight home runs but it was the Peninsula Pilots who came out on top Sunday against the High Point-Thomasville HiToms 8-7.
Leading 1-0 in the top of the third inning, Pilots first baseman Taylor and designated hitter Alex Close each smacked solo homers to give Peninsula a 3-0 lead. HiToms first baseman Bradley Morton (jr., Appalachian State) put High Point-Thomasville on the board with a sacrifice fly to center field trimming the HiTom deficit to two.
The runs kept coming for the Pilots, however. In the top of the seventh leading 4-1, Pilots left fielder Kyle Kempf smacked a two-run shot to left field pushing Peninsula's lead to 6-1. The HiToms' Joey Havrilak had a response though, smacking a solo shot to right in the bottom half trimming Peninsula's lead to 6-2.
High Point-Thomasville started to rally in the bottom of the eighth trailing 7-2. After Morton reached with a walk, Austin Crutcher (jr., Bellarmine) smacked a two-run shot to center for his league-leading eighth homer of the campaign. Three batters later with a runner on first, Ryan Hodge (jr., Gardner-Webb) followed him with a two-run shot of his own to bring the HiToms within one run, 7-6.
Pilots catcher Brandon Stephens gave his team some insurance with a sacrifice fly to center field bringing Peninsula's advantage to 8-6. In the bottom of the frame, Joey Havrilak cracked his second homer of the game over the right field to bring the HiToms within one. That's as close as the HiToms would get though, as Pilots closer Thomas Busbice notched his ninth save of the season. His teammate Jordan Brooks earned the win in relief.
The HiToms look to bounce back Monday as they face the second half CPL West leading Columbia Blowfish. First pitch is scheduled for 7 P.M.
The Coastal Plain League is the nation's premier summer collegiate baseball league. Celebrating its 22nd season in 2018, the CPL features 16 teams playing in Georgia, North Carolina, South Carolina and Virginia. The CPL has had over 1,450 alumni drafted and 111 of those – including 2011 AL MVP and Cy Young winner Justin Verlander – make their Major League debut; while another notable alum – Russell Wilson – won Super Bowl XLVIII. For more information on the Coastal Plain League, please visit the league website at www.coastalplain.com and follow us via Facebook, Twitter, Instagram and Snapchat @CPLBaseball..
Contact:
Nkwa Asonye
Phone:
336-472-8667