Updated June 27 2017
MARTINSVILLE, VA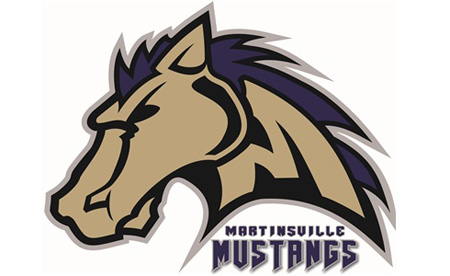 After a loss to High Point-Thomasville in game one on Monday night, the Mustangs got a solid performance from Troy Beckner. The bullpen finished things off and Martinsville held on for another tight 2-1 win.
Josh Vincent made the start in game one and pitched well but the defense faltered behind him. Five errors led to three unearned runs and the HiToms won 3-2.
Mustangs Head Coach Danny Higginbotham talked about the message he gave to him team after game one.
"We just challenged them to communicate more and to wake up which seems like after an off day we always have that issue," he said. "We're getting better and they're learning from that."
Higginbotham also touched on Vincent who's ERA now sits at 1.80.
"He kept hitters off time and kept the ball down. That was his first start of the summer but he started all year so he had an idea of what he was doing," he said.
Troy Beckner made the start after getting roughed up a week ago against the HiToms. Beckner tossed four scoreless innings in what was a good bounce back performance.
"I just tried to pitch to contact and let my defense work a little more and not try to be to fine," he said. "My changeup kept them off balance and I could get ahead with the fastball. If I got behind in counts, I was throwing changeups."
The offense gave him a lead in the first inning against HiToms starter Waylon Richardson (0-3). A RBI groundout by Ryan Shinn scored Josh Smith who led off with a single. That would be all the offense until the fifth inning.
Beckner got some help from his defense in the third after the HiToms put a couple of runner on base. With two outs in the inning Jordan Howard lifted a ball into left that seemed as if it was going to drop. Mustangs outfielder Ryan Perkins raced towards the line and made a diving catch to secure the third out and the lead.
Beckner (1-1) allowed five hits and struck out six through four innings before Holden Nix took over in the fifth with two on but nobody out.
"He's faced these guys a couple of time already so they've seen each other so he has to be even better. He was up for the challenge," Higginbotham said of Beckner.
High Point-Thomasville would load the bases with one out but Nix struck out the next two hitters to end the inning.
The Mustangs finally got something going on offense in the fifth against the HiToms reliever Robby Casey. A one out double by Matt Berler set up an RBI single from Shinn and the Mustangs led 2-0.
Shinn drove in both runs as he did back on Friday night against the HiToms.
"I started the season pretty rough but I've been feeling more comfortable and I've been working on some stuff," Shinn said.
High Point-Thomasville scratched across a run in the sixth but Omar Maldonado III stranded the tying run at third with a strikeout.
Martinsville turned to their closer Mike Stephens in the seventh and final inning. Stephens retired the HiToms in order to pick up his sixth save of the year.
"You can't underscore Mike Stephens with coming in and getting the save. We're getting used to it and we're proud of him," Higginbotham said.
Martinsville improved to 12-9 while High Point-Thomasville fell to 11-11. The Mustangs remain in fourth place with this being the last week of the first half of the season. They'll travel to Forest City today to face the division-leading Owls at 7:05.
The Coastal Plain League is the nation's premier summer collegiate baseball league. Celebrating its 22nd season in 2018, the CPL features 16 teams playing in Georgia, North Carolina, South Carolina and Virginia. The CPL has had over 1,450 alumni drafted and 111 of those – including 2011 AL MVP and Cy Young winner Justin Verlander – make their Major League debut; while another notable alum – Russell Wilson – won Super Bowl XLVIII. For more information on the Coastal Plain League, please visit the league website at www.coastalplain.com and follow us via Facebook, Twitter, Instagram and Snapchat @CPLBaseball..
Contact:
Nathan Loprete
Phone:
5404244426