Updated August 03 2014
MARTINSVILLE, VA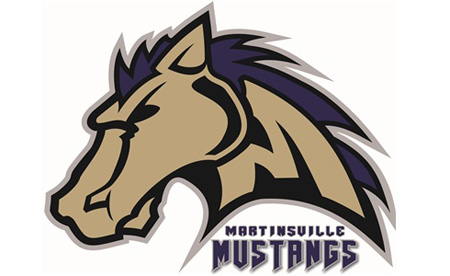 With a crowd of 3,471 Mustangs fans crammed into Hooker Field, the Mustangs lit up the scoreboard Saturday night and gave them something to cheer about with an 11-3 beat down over the High Point Thomasville HiToms. In the final home game of an up-and-down season at Hooker Field, the Mustangs sent the home fans out in style and broke the franchise single-season attendance record in the process.
Max Beermann started the game on the mound, throwing eight innings and allowing just two earned runs in the process. Beermann improved to 3-3 on the season and also served as the designated hitter, leading off an eventful sixth inning with a triple off the right-field wall. He scored one pitch later on a Ryan Hissey single, the first of four runs in the sixth that pushed the Martinsville lead to 7-3.
Mustangs third baseman Nick Rotola filled out the box score with a 3-5 performance, knocking in a five runs and stealing his 25th base of the season, while shortstop Matt Petrizzi scored three runs in a 2-3 outing.
Phil Maton (1-2) took the loss for the HiToms in the last of 12 meetings between the West Division rivals. After an off day on Sunday, the Mustangs will finish out the season in Forest City on Monday with a doubleheader against the Owls.
The Coastal Plain League is the nation's premier summer collegiate baseball league. Celebrating its 22nd season in 2018, the CPL features 16 teams playing in Georgia, North Carolina, South Carolina and Virginia. The CPL has had over 1,450 alumni drafted and 111 of those – including 2011 AL MVP and Cy Young winner Justin Verlander – make their Major League debut; while another notable alum – Russell Wilson – won Super Bowl XLVIII. For more information on the Coastal Plain League, please visit the league website at www.coastalplain.com and follow us via Facebook, Twitter, Instagram and Snapchat @CPLBaseball..
Contact:
Brian Gardner
Phone:
276-403-5250