Updated November 05 2015
MARTINSVILLE, VA.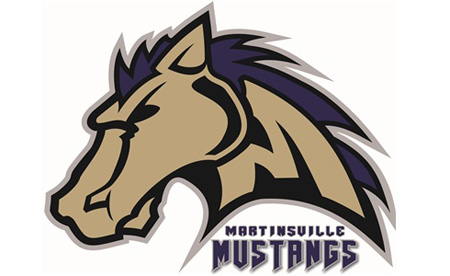 The Martinsville Mustangs have announced Danny Higginbotham as the Mustangs head coach for 2016. Higginbotham takes over for Sean West who accepted the head coaching position for the Savannah CPL franchise.
"I could not be more excited to be named the Head Coach of the Martinsville Mustangs this summer," said Higginbotham. "I look forward to working with Brian to put together a team full of quality young men that are character driven and play the game the right way."
Higginbotham joins the Mustangs from Arkansas Tech where he is in his third season as a Graduate Assistant Coach and Recruiting Coordinator. In 2015 Higginbotham got his first taste of the Coastal Plain League joining the Morehead City Marlins as their Pitching Coach.
"I would like to thank the Morehead City Marlins, including Buddy Bengel (Owner), Catherine Roth(General Manager) and Jason Wood(Head Coach) for allowing me to be a part of their family last season and during the first part of this offseason," said Higginbotham.
Mustangs General Manager, Brian McConnell, is excited to have him on board.
"I am very excited for the chance to work with Danny to build the 2016 Mustangs," McConnell said. "Having CPL experience was a huge reason why we selected Danny to become the next head coach here in Martinsville. Danny is going to be a terrific fit here and the Mustangs are excited to have him."
The Mustangs will kickoff their 2016 CPL season on May 31 when they host former head coach Sean West and the newest member of the Coastal Plain League, Savannah Baseball (team name TBD.)
The Coastal Plain League is the nation's premier summer collegiate baseball league. Celebrating its 22nd season in 2018, the CPL features 16 teams playing in Georgia, North Carolina, South Carolina and Virginia. The CPL has had over 1,450 alumni drafted and 111 of those – including 2011 AL MVP and Cy Young winner Justin Verlander – make their Major League debut; while another notable alum – Russell Wilson – won Super Bowl XLVIII. For more information on the Coastal Plain League, please visit the league website at www.coastalplain.com and follow us via Facebook, Twitter, Instagram and Snapchat @CPLBaseball..
Contact:
Brian McConnell- General Manager
Phone:
(276) 403-5250