Updated October 19 2015
MARTINSVILLE, VA.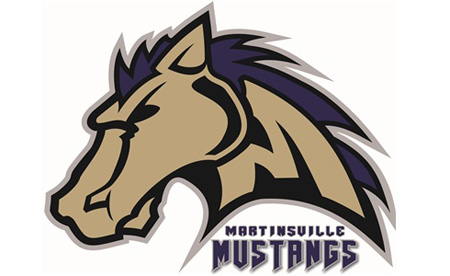 The City of Martinsville approved unanimously the transfer of the managerial contract for the Martinsville Mustangs from Team Cole and Associates to the Coastal Plain League, the latter of which the Mustangs are a member.
Team Cole and Associates took over the managing responsibilities of the Mustangs from the City of Martinsville in 2013. From there Team Cole was able to turn the Mustangs into a staple in the Martinsville community through creative promotions and community involvement. Team Cole was contracted with the City of Martinsville to manage the team until 2019 but due to family matters and management responsibilities for their other franchises in Gastonia, N.C., and Savannah, Ga., Team Cole felt it would be a better situation with the CPL taking over.
"I didn't think it was fair for me to be a part of something that I couldn't be fully committed to," said Cole. "The Mustangs needed to be able to continue their growth and with this agreement now between the City and the League, I think it's a win-win."
The Coastal Plain League will handle all responsibilities regarding the management of the Mustangs including staffing, and team branding. The Mustangs finished fifth in the CPL last season in attendance and 29th in the nation. Justin Sellers, commissioner of the Coastal Plain League, looks to build on and continue the success that Team Cole has brought to the Mustangs.
"Team Cole has done a lot of great things here and we're looking to continue what they started and maintain the same operation." Sellers stated. "We are excited for the opportunity here in Martinsville and look forward to having a fun 2016 and beyond."
Brian McConnell has taken over the reigns as General Manager for the Mustangs having spent the last two seasons with the team in different capacities. He will be the face of the franchise locally and has proven that he can continue to grow the fun and entertaining atmosphere the Mustangs offer to their fans.
The Coastal Plain League is the nation's premier summer collegiate baseball league. Celebrating its 22nd season in 2018, the CPL features 16 teams playing in Georgia, North Carolina, South Carolina and Virginia. The CPL has had over 1,450 alumni drafted and 111 of those – including 2011 AL MVP and Cy Young winner Justin Verlander – make their Major League debut; while another notable alum – Russell Wilson – won Super Bowl XLVIII. For more information on the Coastal Plain League, please visit the league website at www.coastalplain.com and follow us via Facebook, Twitter, Instagram and Snapchat @CPLBaseball..
Contact:
Brian McConnell- General Manager
Phone:
276-403-5250