Updated July 23 2014
THOMASVILLE, N.C.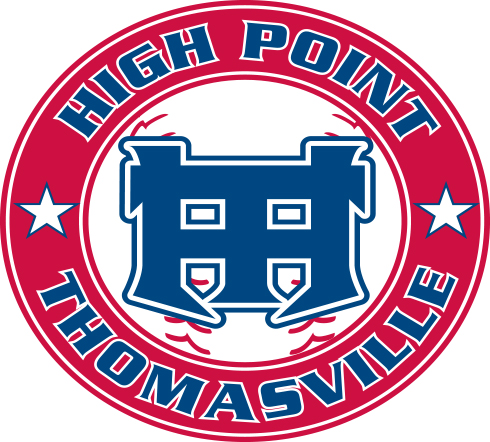 The first extra-inning game at Finch Field this season sent the fans home happy as the High Point-Thomasville HiToms beat the Forest City Owls in 10 innings 5-4.
The game started off sloppily as the both the Owls and the HiToms each scored their first run without a base hit. Forest City (24-21, 7-10) took the lead in the sixth when Joey Hawkins smacked a RBI double to left field and Maleeke Gibson followed him three batters later with an infield RBI single to give the Owls a 3-1 lead. High Point-Thomasville (20-25, 8-9) stormed back in the bottom of the seventh when Glenn Batson (Clemson) hit a RBI double to bring the HiToms within one and scored the game tying run from third on a wild pitch two batters later.
Forest City retook the lead one frame later when catcher Zach Cerbo looped a RBI single to left giving the Owls a 4-3 lead. However, the HiToms had the last laugh in the bottom of the ninth. Trip Dunn (Catawba Valley) hit a one-out single to right field before Batson reached on an error at third base. With runners on first and second, two outs and a full count, Cody Brittain (USC Upstate) came through with the RBI single to right field that tied the game at four apiece.
In the bottom of the tenth inning, HiToms first baseman Bradley Morton (Appalachian State) won the game with a walk-off solo homer to left field.
The HiToms, winners of four of their last five games, look to keep their momentum going in Hooker Field Thursday against the Martinsville Mustangs. First pitch is scheduled for 7:05 P.M.
The Coastal Plain League is the nation's premier summer collegiate baseball league. Celebrating its 22nd season in 2018, the CPL features 16 teams playing in Georgia, North Carolina, South Carolina and Virginia. The CPL has had over 1,450 alumni drafted and 111 of those – including 2011 AL MVP and Cy Young winner Justin Verlander – make their Major League debut; while another notable alum – Russell Wilson – won Super Bowl XLVIII. For more information on the Coastal Plain League, please visit the league website at www.coastalplain.com and follow us via Facebook, Twitter, Instagram and Snapchat @CPLBaseball..
Contact:
Nkwa Asonye
Phone:
336-472-8667