Updated August 29 2017
HOLLY SPRINGS, N.C.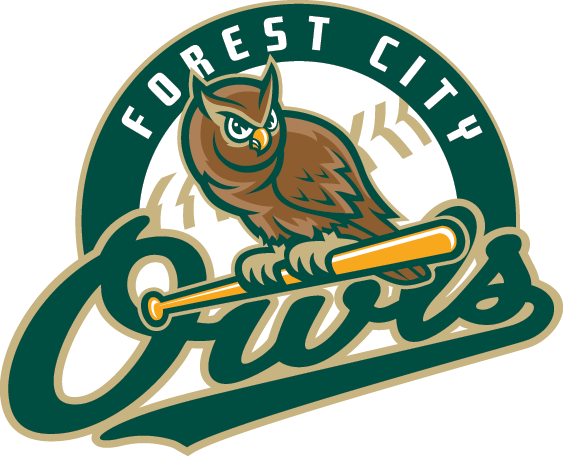 The Coastal Plain League announced Forest City Owls coach Matt Reed as the league's 2017 Coach of the Year after guiding the Owls to the first and second-half West Division Championships.
"This award is a tremendous honor," said Reed. "I am humbled to have been selected, but my coaching staff deserves to be on this award just as much as me. I never would have been able to accomplish this without their help, they kept me grounded everyday."
Reed joined the Owls in 2017 for his first season as head coach and preceded to win the first-half championship with a 19-8 record, followed by 17-10 second-half to clinch the second-half West Division Championship as well. All of which culminated in the team finishing the regular season with the league's best record at 36-18 and clinching the number one overall seed in the Petitt Cup Playoffs. The team went on to lose to the eventual 2017 CPL Champion Gastonia Grizzlies in round one.
Despite the loss, Reed's coaching prowess was on display throughout the year as he and his coaching staff helped produce five Coastal Plain League All-Stars: Carson Jones (Lander), Seth Hoagland (Iona), Connor Grant (North Greenville), Christopher Chatfield (South Florida) and Alec Bivins (Mars Hill.)
Given his collegiate background as a pitcher and current status at the pitching coach at Greensboro College it should be of little surprise that Reed led his team to the league's best earned run average at 3.82. His pitching staff also lead the league in shutouts with five and complete games with four (tied with Asheboro and Gastonia.)
The Owls presented Reed with his first opportunity to be a head coach after spending his collegiate career pitching for South Florida. He followed his playing career by coaching at Pfeiffer and followed it with his current role with Greensboro.
"I want to thank the Owls organization for the opportunity to be a part of the Owls," said Reed. "I also want to thank everyone on the staff, interns included, because they all played a role in our success. God, my parents, girlfriend, team and coaches - I could not have done this without them."
The Coastal Plain League is the nation's premier summer collegiate baseball league. Set to begin its 22nd season in 2018, the CPL features 16 teams playing in Georgia, North Carolina, South Carolina and Virginia. The CPL has had over 1,400 alumni drafted and 108 of those – including 2011 AL MVP and Cy Young winner Justin Verlander – make their Major League debut; while another notable alum – Russell Wilson – won Super Bowl XLVIII. For more information on the Coastal Plain League, please visit the league website at www.coastalplain.com and follow us via Twitter @CPLBaseball.
Contact:
Shelby Hilliard
Phone:
919-576-4049