Updated July 13 2017
WILSON, N.C.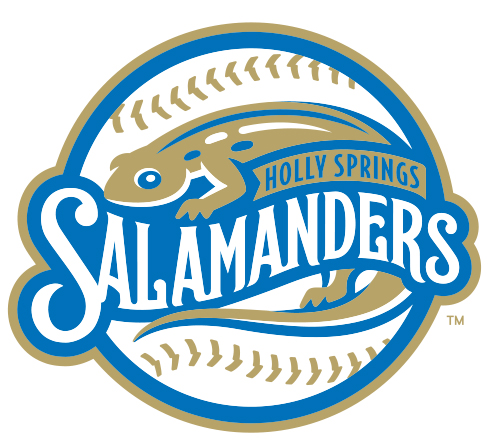 The Holly Springs Salamanders busted through the gate and didn't look back in their 13-9 win against the Wilson Tobs at Fleming Stadium on Wednesday night.
The Salamanders started strong in the first inning scoring three runs. Josh Hollander (Sophomore, Kent State) hit a leadoff double and later scored on a ground out by Zach Piazza (Sophomore, Limestone). Adam Sisk (Junior, James Madison) and Dalton Hoiles (Junior, Shippensburg) also scored in the first inning.
The Tobs scored two runs of their own in the bottom of the first, but were unable to keep the score close the rest of the night.
Sisk led the Salamanders in scoring with three runs off one hit. Hollander, Piazza, and Hoiles all followed with two runs each. The remaining four runs were scored by Cory Wood (Freshman, Coastal Carolina), Tripp Shelton (Junior, UNCG), Jacob Jaye (Junior, VMI) and Jack Conley (Sophomore, NC State) with each scoring one run.
Six Salamanders tallied RBIs on the night. Isaacson led the way with three. Piazza, Hoiles, and Jaye all had two each while Hollander and Sisk each had one.
Kent Klyman (Freshman, NC State) started on the mound for Holly Springs. He pitched 3.1 innings and allowed six runs on five hits and two strikeouts. Jake Isbell (Freshman, Pitt CC) came in relief and threw 4.2 innings. Isbell only allowed three hits and three runs during his time on the mound. Matt Cronin (Freshman, Arkansas) pitched a scoreless ninth to secure the win for the Salamanders.
Holly Springs looks to continue their winning ways on Thursday night at home at Ting Stadium at the North Main Athletic Complex. The Salamanders take on the Peninsula Pilots with the first pitch scheduled for 7:00 p.m.
Contact:
Aubrey Losack
Phone:
(919) 249-7322