Updated July 26 2014
THOMASVILLE, N.C.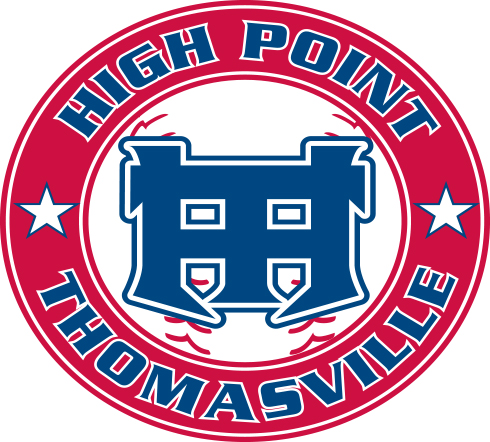 After a week of offensive outbursts, the High Point-Thomasville HiToms had to fight through a pitcher's duel against the Asheboro Copperheads Saturday, but they prevailed over their rivals 2-1. The win is not only the HiToms' fifth in a row, but also puts them in possession of the fourth playoff spot in the CPL West.
Alec Paradowski (Wofford) put the HiToms on the board in the bottom of the fifth with a RBI single to center field giving them a 1-0 lead. One frame later, Joey Havrilak (Akron) cracked his fourth homer since Sunday, a solo shot to left field to double the HiToms' lead to 2-0.
Asheboro climbed within one in the top of the eighth inning when Copperheads third baseman Rouric Bridgewater hit a two-out infield RBI single, but he was stranded as HiToms starting pitcher Preston Johnson (South Carolina, 2-3) retired the man afterward to end his night and hold the lead.
Johnson went toe-to-toe against Asheboro starter Matt Farmakis who earned a hard-luck loss throwing eight innings of two-run ball. Johnson bested him going eight innings allowing just one run with six walks and five strikeouts. Laetten Galbraith relieved him in the ninth slamming the door to earn his seventh save of the season.
The HiToms have Sunday off before hitting the road Monday night to face the Martinsville Mustangs at Hooker Field. First pitch is scheduled for 7:05 P.M.
The Coastal Plain League is the nation's premier summer collegiate baseball league. Celebrating its 22nd season in 2018, the CPL features 16 teams playing in Georgia, North Carolina, South Carolina and Virginia. The CPL has had over 1,450 alumni drafted and 111 of those – including 2011 AL MVP and Cy Young winner Justin Verlander – make their Major League debut; while another notable alum – Russell Wilson – won Super Bowl XLVIII. For more information on the Coastal Plain League, please visit the league website at www.coastalplain.com and follow us via Facebook, Twitter, Instagram and Snapchat @CPLBaseball..
Contact:
Nkwa Asonye
Phone:
336-472-8667