Updated July 15 2014
ASHEBORO, N.C.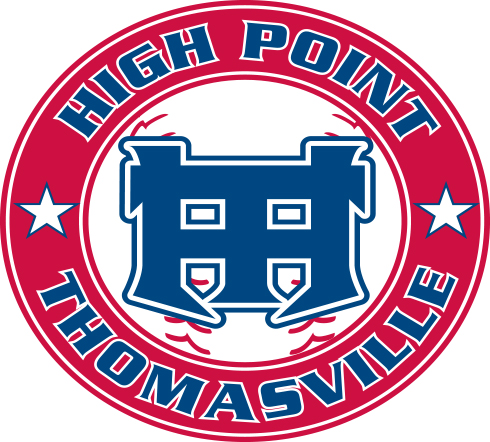 Axel Johnson drove in four runs with one swing of the bat en route to a 3-for-5 performance Tuesday night as the Asheboro Copperheads beat the High Point-Thomasville HiToms 13-6.
The HiToms (16-22, 4-6) trailed 2-0 in the top of the third inning but Glen Batson (rs fr., Clemson) drilled a solo homer to dead center cutting the deficit to one. Two batters later with a runner at third base, Logan Taylor (fr., Louisville) hit a sacrifice fly to right field to even the score at two apiece.
From then, it was all Asheboro.
The Copperheads (17-20, 5-5) added two in the bottom of the third to take a 4-2 lead. Then with the bases loaded, Axel Johnson had the big hit of the night: a grand slam to right center field which capped a seven-run frame giving Asheboro a 9-2 lead that just about carried them the whole night.
Asheboro's Matthew Gorst went seven innings allowing two earned runs on five hits with eight strikeouts. HiToms starter Brody Koerner (so., Clemson – 3-2) took the loss lasting only two and two-thirds innings allowing nine runs (eight earned) on seven hits.
The HiToms return home to Finch Field on Wednesday for the first time after the All-Star Break to face the Forest City Owls on Shuler Meats' Dollar Wednesday. First pitch is scheduled for 7 P.M.
The Coastal Plain League is the nation's premier summer collegiate baseball league. Celebrating its 22nd season in 2018, the CPL features 16 teams playing in Georgia, North Carolina, South Carolina and Virginia. The CPL has had over 1,450 alumni drafted and 111 of those – including 2011 AL MVP and Cy Young winner Justin Verlander – make their Major League debut; while another notable alum – Russell Wilson – won Super Bowl XLVIII. For more information on the Coastal Plain League, please visit the league website at www.coastalplain.com and follow us via Facebook, Twitter, Instagram and Snapchat @CPLBaseball..
Contact:
Nkwa Asonye
Phone:
336-472-8667