Updated July 05 2017
THOMASVILLE, N.C.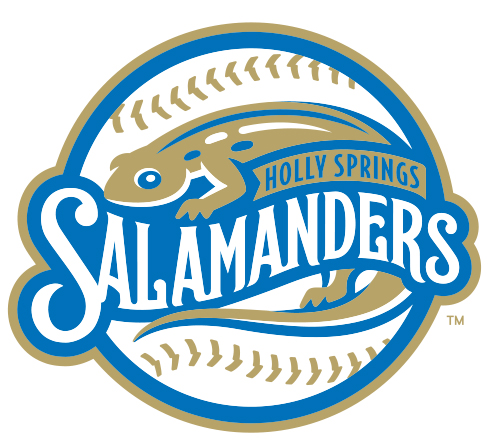 The High Point-Thomasville HiToms defeated the Holly Springs Salamanders 6-5 at Finch Field in High Point Tuesday night.
The game started out in the Salamanders favor, as they scored first on an error on a HiToms player and a Zach Piazza (Sophomore, Limestone) home run to take an early 2-0 lead. The HiToms would then chip away at the Salamander lead and eventually take the lead in the bottom of the sixth as Ryne Stanley (Sophomore, North Carolina A&T) was walked and it brought home Jordan Howard (Junior, Lee University) to make it 3-2, Sam Teague (Sophomore, Samford) was hit by a pitch that brought home Jason Allberry (Freshman, Creighton) to make it 4-2 and Cody Grosse (Sophomore, SE Louisiana) singled home Stanley and Tyler Niemann (Junior, Morehead State) to make it 6-2.
Holly Springs starter Jake Lee (Sophomore, Georgia Tech) lasted 5.2 innings, allowing four runs while striking out five batters. Ryan Lefner (Sophomore, Saint Louis) and Matt Cronin (Freshman, Arkansas) made relief appearances. Cronin and Rabon Martin (Junior, Louisville) held the HiToms scoreless in the seventh and eighth to keep the Salamanders in the game.
HiToms starter Clay Young (Junior, Catawba) threw five innings and only gave up two runs. Waylon Richardson (Redshirt-Freshman, Kankakee), Tyler Wesley (McNeese) and Jake Wyrick (Junior, Middle Tennessee) made relief appearances and kept the Salamanders off the scoreboard from the fifth through the eighth inning.
The Salamanders made it interesting in the ninth as Austin LaFollette (Redshirt-Freshman, UNCW) homered to make it 6-4 and Adam Sisk (Junior, James Madison) singled home Jack Conley (Sophomore, NC State) to make it 6-5, but the HiToms ended the threat.
The Salamanders are back in action tomorrow night as they host the Fayetteville SwampDogs. First pitch is slated for at 6:00 p.m. at the North Main Athletic Complex.
Contact:
Joel Pennington
Phone:
(919) 249-7322