Updated July 24 2014
MARTINSVILLE, V.A.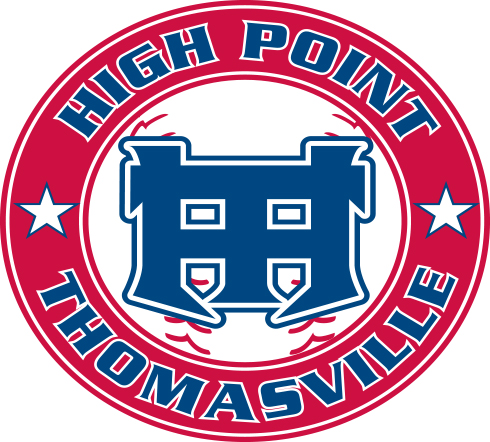 Every starter in the High Point-Thomasville HiToms' lineup notched at least one hit as they beat the Martinsville Mustangs, 13-4. For the first time all season, the HiToms have won three straight games and have won five of their last six.
With the score tied at one after the first inning, the HiToms (21-25, 9-9) had the bases loaded in the second when first baseman Bradley Morton (Appalachian State) stroked a RBI single to left field to give the HiToms a 2-1 lead. Right fielder Joey Havrilak (Akron) followed him with a base-clearing double to left-center before Austin Crutcher (Bellarmine) drove him in with a RBI single to cap High Point-Thomasville's five-run frame for a 6-1 lead.
After scoring two runs in the fourth - one of them coming on a solo shot from HiToms shortstop Ryan Hodge (Gardner-Webb) - the HiToms continued their onslaught in the fifth. Catcher Trip Dunn (Catawba Valley) and third baseman Glenn Batson (Clemson) hit back-to-back one-out singles before Hodge continued his solid offensive day with a RBI single. One batter later, Cody Brittain (USC Upstate) hit his fourth homer of the year, a three-run shot to left pushing the score to 12-1.
Hodge and Brittain combined for six RBIs while Havrilak went 3-for-6 with two doubles and three RBIs. Crutcher had two hits with three RBIs and Logan Taylor (Louisville) had three hits and scored two runs.
Starting pitcher Jordan Simons (Louisville, 2-3) earned the win, pitching six and one-third innings allowing three runs (two earned) on seven hits with six strikeouts.
The HiToms face the Mustangs (16-31, 4-15) for the second straight game, but this time play host at Finch Field on Farm2Field Friday for the final Weiner Wonka night of the season. First pitch is scheduled for 7 P.M.
The Coastal Plain League is the nation's premier summer collegiate baseball league. Celebrating its 22nd season in 2018, the CPL features 16 teams playing in Georgia, North Carolina, South Carolina and Virginia. The CPL has had over 1,450 alumni drafted and 111 of those – including 2011 AL MVP and Cy Young winner Justin Verlander – make their Major League debut; while another notable alum – Russell Wilson – won Super Bowl XLVIII. For more information on the Coastal Plain League, please visit the league website at www.coastalplain.com and follow us via Facebook, Twitter, Instagram and Snapchat @CPLBaseball..
Contact:
Nkwa Asonye
Phone:
336-472-8667