Updated July 19 2014
FOREST CITY, N.C.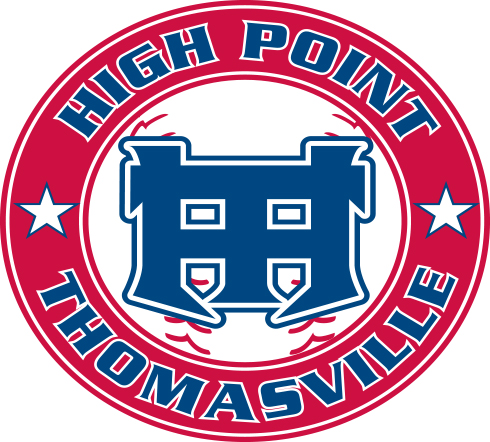 For the second straight night, the High Point-Thomasville HiToms rallied in the late innings Saturday knocking off the Forest City Owls 6-5.
Forest City (23-20, 6-9) jumped out in the bottom of the first inning when Conor Clancey smacked a three-run homer to left field giving the Owls a 3-0 lead. They added two runs in the fifth thanks to a throwing error and subsequent RBI sacrifice fly to push the lead out to five.
Even though Owls starting pitcher Orlando Razo shut down the HiToms (18-24, 6-8) through the first six innings, they started to creep back in the top of the seventh. With runners on second and third, left fielder Logan Taylor (fr., Louisville) singled to right field to put the HiToms on the board. One batter later with runners on the corners, the HiToms executed a double steal to cut the deficit to three, 5-2. In the top of eighth, Cody Brittain (so., USC Upstate) ripped a RBI single to right bringing High Point-Thomasville within two.
In the ninth inning trailing 5-3, the HiToms took over. With runners on second and third, Austin Crutcher (jr., Bellarmine) drilled the game-tying double to left. He moved to third and scored the eventual game-winning run on a wild pitch.
Justin Morrison (jr., Guilford - 1-0) earned the win in relief pitching a scoreless eighth inning while Laetten Galbraith (jr., Louisiana Tech) slammed the door in the ninth for his fifth save of the season.
The HiToms will be back at Finch Field Sunday hosting the reigning CPL champion Peninsula Pilots. First pitch is scheduled for 5 P.M.
The Coastal Plain League is the nation's premier summer collegiate baseball league. Celebrating its 22nd season in 2018, the CPL features 16 teams playing in Georgia, North Carolina, South Carolina and Virginia. The CPL has had over 1,450 alumni drafted and 111 of those – including 2011 AL MVP and Cy Young winner Justin Verlander – make their Major League debut; while another notable alum – Russell Wilson – won Super Bowl XLVIII. For more information on the Coastal Plain League, please visit the league website at www.coastalplain.com and follow us via Facebook, Twitter, Instagram and Snapchat @CPLBaseball..
Contact:
Nkwa Asonye
Phone:
336-472-8667