Updated December 16 2015
GASTONIA, NC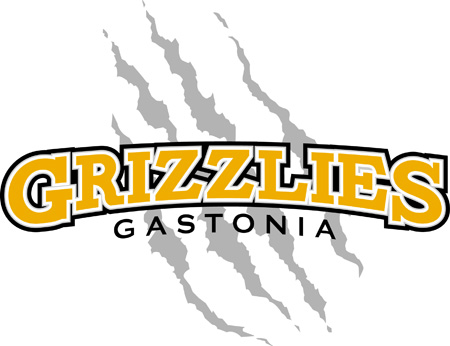 The Gastonia Grizzlies announced today that they have signed a two year lease to continue play at Sims Legion Park for the 2016 and 2017 seasons.
The Grizzlies will remain the main tenant at Sims Legion Park with year round office space at the ballpark as well as the first rights to summer scheduling. The Grizzlies will also be able to host outside events at the ballpark including festivals and concerts.
The 2016 season marks the 15th Anniversary for the Grizzlies. This past year the Grizzlies welcomed their 500,000th fan to Sims Legion Park. The Grizzlies have led the CPL in attendance the past three seasons, while finishing in the top 10 in the country in attendance.
"We have certainly enjoyed our time at Sims Park and we are very appreciative of all the support from the City of Gastonia and the Gaston County community," said Owner Jesse Cole. "Our goal is to make the next two seasons our most memorable to date as we hope to leave a great legacy at Sims Park. Our goal is to continue to put forth all of our effort into putting our fans first to create the best possible fan experience."
"While we will focus on our fans and the Sims Park experience, one of our main goals will be to work diligently with the City of Gastonia to provide a downtown ballpark and entertainment complex for all of Gaston County to enjoy. We believe the ballpark can become the centerpiece of an entire entertainment district that will revitalize downtown and bring Gastonia together."
"The support for this project has been amazing thus far but we understand we need to continue to educate the community and share the vision of using the ballpark as a catalyst for a vibrant downtown."
In the past five seasons the Grizzlies have won a CPL Championship, been named Organization of the Year, Person of the Year, Business Person of the Year, Executive of the Year and have been awarded the top promotion in the country.
All new in 2016 are Grizzlies Memberships which feature amazing benefits for all Season Memberships and five game Memberships. Perks include Free Food with Grizzlies Bucks, Exclusive Meet & Greets with the Players, Restaurant Gift Cards, and Guaranteed Tickets to Fireworks games and more! For more information you can reach the Grizzlies front office at 704-866-8622 or visit www.gastoniagrizzlies.com
The Coastal Plain League is the nation's premier summer collegiate baseball league. Celebrating its 22nd season in 2018, the CPL features 16 teams playing in Georgia, North Carolina, South Carolina and Virginia. The CPL has had over 1,450 alumni drafted and 111 of those – including 2011 AL MVP and Cy Young winner Justin Verlander – make their Major League debut; while another notable alum – Russell Wilson – won Super Bowl XLVIII. For more information on the Coastal Plain League, please visit the league website at www.coastalplain.com and follow us via Facebook, Twitter, Instagram and Snapchat @CPLBaseball..
Contact:
David McDonald
Phone:
704-866-8622