Updated April 24 2017
GASTONIA, N.C.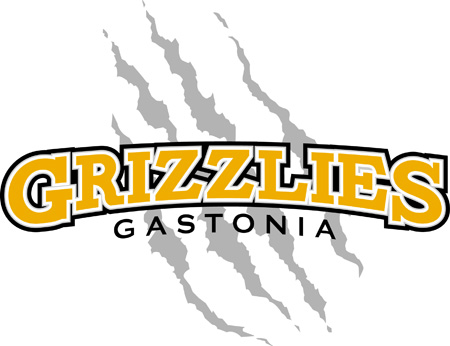 The Gastonia Grizzlies are proud to announce the four honorees for the Sims Legion Park Walk of Fame. Ivan Rodriquez, Sammy Sosa, Russell Wilson and Nolan Ryan are this year's inaugural honorees after hundreds of votes were cast.
The Grizzlies launched a community poll to help select the four players being represented. More than twenty players with ties to Sims Legion Park were listed. The voting started on April 13th and ran until April 23rd.
"What an impressive list of four players to be honored this season," said Owner Jesse Cole. "We are proud of the great history of baseball at Sims Legion Park. We felt it was only fitting to pay tribute to the greats that have played at Sims Park and we truly appreciate the support from the sponsors and all the fans that submitted their votes."
The Grizzlies will unveil the concourse exhibit prior to the 2017 season honoring the four players. The Sponsors of the Sims Park Walk of Fame are Gaston Dental Associates, Gaston County Travel & Tourism, and International Minute Press.
The four great players to be featured in the Sims Park Walk of Fame are: Ivan Rodriguez, Sammy Sosa, Nolan Ryan, and Russell Wilson.
Ivan Rodriguez – 1989 Gastonia Rangers:
His professional debut came in Gastonia when he hit .238 with seven home runs and 38 RBIs in 112 games before breaking into the major leagues in 1991 with the Texas Rangers. An upcoming inductee into the National Baseball Hall of Fame, Rodriguez hit .296 with 311 home runs and 2,543 major league games for the six teams.
Sammy Sosa – 1989 Gastonia Rangers:
He hit .279 with 11 home runs and 59 RBIs in his second professional season before hitting .284 with 545 home runs in 1,811 games for the Chicago Cubs, Chicago White Sox, Texas Rangers and Baltimore Orioles.
Nolan Ryan – 1966 Greenville Mets
The eventual Baseball Hall of Famer threw a four-hitter with 15 strikeouts to outduel another future major-leaguer Bob Moose as Greenville edged Gastonia 1-0 on April 23. He would win a league-leading 17 games that season before beginning a 27-year major league career later that year with the New York Mets. He finished his career with 5,714 strikeouts and 324 pitching victories.
Russell Wilson – 2009 Gastonia Grizzlies
A five-week Grizzlies standout in 2009, Wilson started 24 games and finished second on the team with 12 stolen bases. Wilson was a three-year starting quarterback at N.C. State who later played two seasons in the Colorado Rockies' organization before choosing to focus on football. After helping Wisconsin to the 2012 Rose Bowl, he's been the starting quarterback for the Seattle Seahawks for five seasons and led the team to two Super Bowls, including the 2014 championship win over the Denver Broncos.
Fans will be able to see the Walk of Fame on Opening Night on May 27th as the Grizzlies take on the Savannah Bananas. Box Seats are sold out for the season but All You Can Eat Five Game Packages remain. You can reach the Grizzlies by calling 704-866-8622 or by visiting the website at www.gastoniagrizzlies.com.
The Coastal Plain League is the nation's premier summer collegiate baseball league. Celebrating its 22nd season in 2018, the CPL features 16 teams playing in Georgia, North Carolina, South Carolina and Virginia. The CPL has had over 1,450 alumni drafted and 111 of those – including 2011 AL MVP and Cy Young winner Justin Verlander – make their Major League debut; while another notable alum – Russell Wilson – won Super Bowl XLVIII. For more information on the Coastal Plain League, please visit the league website at www.coastalplain.com and follow us via Facebook, Twitter, Instagram and Snapchat @CPLBaseball..
Contact:
Melissa Welch
Phone:
704-866-8622