Updated July 21 2015
GASTONIA, N.C.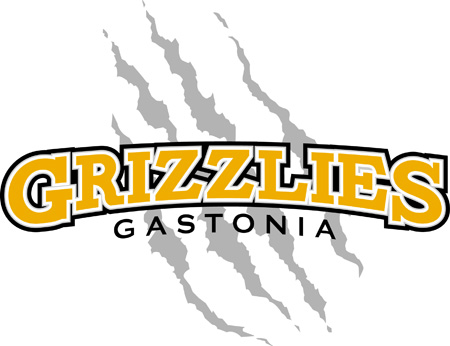 The Grizzlies overcame a seven-run deficit and scored eight unanswered runs to defeat Holly Springs 8-7 Tuesday afternoon at Sims Legion Park.
The Salamanders got all of their runs in the first two innings before Gastonia plated four runs in the sixth and four runs in the seven to cap the comeback.
Sammy Taormina (Liberty) went 2-for-4 with three RBI. Jackson Mims (East Carolina) was 3-for-4 with two RBI and Babe Thomas (Winthrop) had two hits and an RBI.
Brandon Donahue (Wingate) picked up the victory (3-1) in relief by pitching three innings, allowing no runs on two hits with four strikeouts and two walks.
Gastonia (12-7, 29-18) is open Wednesday and travels to Forest City Thursday.

Winners of the CPL West Division first-half championship, Gastonia clinched a postseason berth on July 29. The Petitt Cup playoffs begin Aug. 5 featuring the top eight teams in the league in best-of-three, first-round series with the higher seeds holding home-field advantage.
The Coastal Plain League is the nation's premier summer collegiate baseball league. Celebrating its 22nd season in 2018, the CPL features 16 teams playing in Georgia, North Carolina, South Carolina and Virginia. The CPL has had over 1,450 alumni drafted and 111 of those – including 2011 AL MVP and Cy Young winner Justin Verlander – make their Major League debut; while another notable alum – Russell Wilson – won Super Bowl XLVIII. For more information on the Coastal Plain League, please visit the league website at www.coastalplain.com and follow us via Facebook, Twitter, Instagram and Snapchat @CPLBaseball..
Contact:
Derek Smith
Phone:
980-721-6472