Updated July 11 2014
THOMASVILLE, N.C.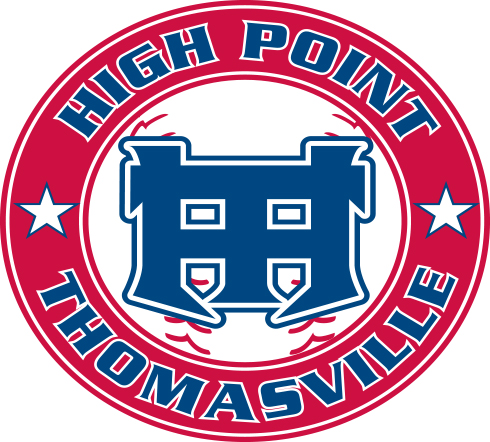 Dean Wilson delivered the crucial blow late Friday as the Florence RedWolves bested the High Point-Thomasville HiToms 6-2.
The HiToms (15-21, 3-5) tacked on single runs in the first and the third with sacrifice flies from Bradley Morton (jr., Appalachian State) and Des Roberts (rs jr., UNC-Charlotte). Armed with that 2-0, starting pitcher Matt Orth (rs fr., North Carolina – 0-2) coasted through the first five innings scattering just three hits.
In the top of the sixth, however, the tables turned. With runners on second and third, Florence's Andrew Cox drove a RBI single to right field cutting the deficit in half. Two batter later, Connor Sullivan tied the game with a fielder's choice RBI. One frame later, a wild pitch with the bases loaded gave the RedWolves a 3-2 lead before second baseman Dean Wilson stroked a two-run double to left field to push the lead to 5-2.
Orth went six and one-third innings allowing those five runs on seven hits against four walks and one strikeout.
The HiToms look to bounce back Saturday before the All-Star Break as they finish their home-and-home series with the RedWolves at Sparrow Stadium. First pitch is scheduled for 7 P.M.
The Coastal Plain League is the nation's premier summer collegiate baseball league. Celebrating its 22nd season in 2018, the CPL features 16 teams playing in Georgia, North Carolina, South Carolina and Virginia. The CPL has had over 1,450 alumni drafted and 111 of those – including 2011 AL MVP and Cy Young winner Justin Verlander – make their Major League debut; while another notable alum – Russell Wilson – won Super Bowl XLVIII. For more information on the Coastal Plain League, please visit the league website at www.coastalplain.com and follow us via Facebook, Twitter, Instagram and Snapchat @CPLBaseball..
Contact:
Nkwa Asonye
Phone:
336-472-8667