Updated July 05 2017
FLORENCE, S.C.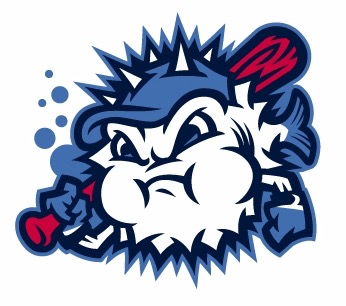 After Florence knocked off Lexington County Tuesday night, the Blowfish looked for three straight at Sparrow Stadium.
The RedWolves had other ideas as they knocked off the Fish at home 7-2. All seven runs were notched in the fourth and fifth innings for Florence.
Lexington County got the party started in the top of the fourth after Mickey Dugan (Gardner-Webb) singled and stole a base to get into scoring position with one out.
Zach Spivey (Bethune-Cookman) slammed an RBI double down the left field line to give the Blowfish the early 1-0 lead.
From that point on it was all RedWolves.
Florence plated three runs in the fourth one on a Zach Jacobs (Francis Marion) RBI double that was followed up by a two run single off the bat of Clay Casey (Delta State).
The Wolves added more runs in the fifth as Blowfish pitching walked four in the inning and Florence took full advantage.
Bailey Connell (Lander) smacked an RBI single and after a RBI walk and run scoring fielder's choice, Jacobs smacked a SAC fly that brought in one. Casey followed it up with a RBI single plating his third run of the game.
The only offense Lexington County could muster after that point was an RBI triple form Spivey that cut the lead to 7-2.
The Blowfish were doubled off in the eighth and ninth innings back to back and fell to the Wolves on the road at Sparrow Stadium.
The Blowfish smacked 11 hits but 10 of those hits came from just four Blowfish batters as Dugan went 4-4 in the ballgame.
Thursday night the Fish take to the road for the second staright night, this time in Asheboro to take on the Copperheads. Coverage on z93.1 The Lake begins at 6:45 and first pitch is set for 7:05 from McCrary Park.
The Coastal Plain League is the nation's premier summer collegiate baseball league. Celebrating its 22nd season in 2018, the CPL features 16 teams playing in Georgia, North Carolina, South Carolina and Virginia. The CPL has had over 1,450 alumni drafted and 111 of those – including 2011 AL MVP and Cy Young winner Justin Verlander – make their Major League debut; while another notable alum – Russell Wilson – won Super Bowl XLVIII. For more information on the Coastal Plain League, please visit the league website at www.coastalplain.com and follow us via Facebook, Twitter, Instagram and Snapchat @CPLBaseball..
Contact:
Brian Principe
Phone:
803-254-3474