Updated August 18 2015
GASTONIA, N.C.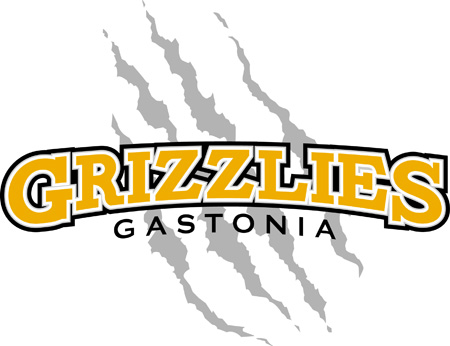 The summer of 2015 proved to be another outstanding season for the Gastonia Grizzlies.
"This was by far one of the best seasons in Grizzlies' history" said team owner Jesse Cole. "From winning the West Division title, being ranked nationally, and breaking the attendance record, it was truly a summer to remember."
Gastonia finished the regular season with a record 31-25 (35-28 overall), winning the West Division title in the first half and thereby securing a playoff bid on July 29. It was the Grizzlies' first, first-half division title since 2004.
The Grizzlies swept Florence 2-0 in the best-of-three West Division semifinals with wins of 7-5 and 11-4.
In the West finals, they defeated Lexington County 2-1 in the best-of-three series by winning Games 2 and 3 by scores of 3-1 and 2-1, respectively.
However, in the CPL Petitt Championship, Edenton ended Gastonia's hopes of its first league title since 2011 with a 2-0 series victory.
In the national polls, the team finished No. 31 among all summer collegiate baseball teams, according to @CSBRankings, and at one time was ranked as high as No. 9.
Off the field, the Grizzlies broke another attendance record, drawing 60, 255 fans to Sims Legion Park over 28 nights, which was the highest in the CPL and ninth-best in all of summer collegiate baseball.
The total included six sell-out crowds: May 30 (4,409), June 5 (4,396), June 13 (4,109), July 3 (4,137), July 17 (4,317) and Aug. 1 (4,178).
"I can't say enough about our amazing front office staff and coaching staff for leading the franchise to new heights in 2015," Cole said. "Combine their leadership with the amazing support of the Grizzlies fans, and this franchise has become one of the top franchises in the country. We can't wait to build to 2016 to build on this year's success!"

All-Stars
Blake Edwards (Columbus State), Sammy Taormina (Liberty), Michael McClellan (Columbus State), Ryan Whitt (King), Taylor Allum (Kennesaw State) and Logan Cook (UNC Pembroke) were named 2015 Coastal Plain League All-Stars.
McClellan batted .356 with 16 HR's in 2015 for the Cougars and hit walk-off homerun vs. USC-Aiken in opening round of Southeast Regional on May 15, 2014.
Taormina batted .285 with 16 RBI and three homeruns for the Flames in 2015 and was a two-time All-State selection at Northwestern High School in Rock Hill, S.C.
Edwards hit .320 with 31 RBI to help lead CSU to a 35-14 record during the 2015 season. He was also named to the 2015 Division II Capital One Academic All-American Second Team and presented with the Peach Belt Conference baseball 2015 Elite 15 Award for having 4.0 GPA.
Whitt batted .335 with 46 RBI for the Tornados during 2015 and was a 2015 First team All-Conference Carolinas selection.
Allum batted .320 with 18 RBI and two homeruns for Owls in 2015 and was a 2015 Atlantic Sun Conference All-Second Team and Atlantic Sun Conference All-Academic Team selection.
Cook Went 6-3 with 70 strikeouts and 25 walks in 65 innings pitched for the Braves in 2015 and was the Peach Belt Conference Pitcher of the Week for March 30, 2015.
MLB Draft
Two 2015 and four former Gastonia Grizzlies were selected in the Major League Baseball Draft June 8-10.
Garrett Davila (4th round, Kansas City Royals), Sam Thoele (14th round, Colorado Rockies), Jared Cheek (21st round, Chicago Cubs), Steven Leonard (23rd round, Colorado Rockies), Heath Bowers (24th round, Oakland A's) and Anthony Dimino (28th round, New York Mets) join over 50 Gastonia players who have been taken in baseball's amateur draft in franchise history, including Super Bowl winning quarterback Russell Wilson (4th round, Colorado Rockies, 2010).
Davila (Belmont-South Point High School), a 6'2, 180-pound, left-handed pitcher, appeared in two games for the Grizzlies in 2015 with a record of 1-0 and an ERA of 4.91. Davila allowed three runs on two hits in 3.2 innings with five strikeouts and three walks.
Thoele (Arkansas-Little Rock), a 6'1, 195-pound right-handed pitcher, had a record of 0-1 and an ERA of 4.26 in 6.1 innings with seven strikeouts and 11 walks in 2014 for the Grizzlies.
Cheek (Georgia), a 5'11, 184-pound, right-handed pitcher, went 6-3 with an ERA of 3.49 in ten appearances, striking out 69 and walking 25 in 59.1 innings for Gastonia in 2014.
Leonard (Campbell), a 5'10, 185-pound catcher, played in one game for Gastonia in 2014.
Bowers (Campbell), a 6'3, 180-pound, right-handed pitcher, played for Gastonia in 2013, making three appearances with a record of 0-2 and an ERA of 8.31.
Dimino (Belmont Abbey), a 6'0, 185-pound catcher, broke Gastonia's single-season RBI record with 42 in 2014 while hitting .318 with two home runs.

CPL Players Of The Week
Jackson Mims (East Carolina) - A freshman at East Carolina, Mims had his best week of the season in week eight batting an outstanding .524 over five games for the Grizzlies. The 6'3 infielder did a little of everything for his team this week, notching 11 total hits with three doubles, one triple and four RBI for a .762 slugging percentage. He also got on base once via a hit-by-pitch to push his on-base percentage to .522, which helped him finish a perfect 4-for-4 on stolen bases.
Sammy Taormina (Liberty) - The redshirt sophomore out of Liberty, Taormina swung a hot bat in week five finishing with a .455 batting average in five games played. Batting cleanup for the Grizzlies, Taormina totaled ten hits with three doubles and six RBI for a .591 slugging percentage and 13 total bases. Standing at 6'2, 195-pounds, he also showed great patience at the plate, striking out only one time in 22 at-bats and drawing four walks for a .538 on-base percentage.
Gastonia Team Leaders
Batting Average – Sammy Taormina, .358
Runs Batted In – Taylor Allum, 36
Home Runs – Ryan Whitt, 6
Doubles – Sammy Taormina, 14
Triples – Ryan Whitt, 5
Slugging Percentage – Sammy Taormina, .527
Stolen Bases – Casey Scoggins, 18
Earned Run Average – Nathan Helke, 1.45
Wins – Logan Cook, 4
Saves – Ethan Wortkoetter, 4
Batters Struck Out – Logan Cook, 45
Appearances – Ethan Wortkoetter, 20
Games Played – Jeremy Howell, Brennan Morgan, 51
CPL League Leaders
Batting Average – 3. Sammy Taormina, . 358
Triples – 5. Ryan Whitt, 5
Steal Attempts – T4. Casey Scoggins, 26
Games Started – T2. Brandon Casas, 11
CPL Team Game Highs
Runs Scored, 20 – Gastonia (Vs. Forest City, July 23)
Triples, 3 – Gastonia (Vs. Florence, July 18)

CPL Team Leaders
Batting Average – 2. Gastonia, .277
Slugging Percentage – 3. Gastonia, .383
On Base Percentage – 4. Gastonia, .363
Runs Scored – 2. Gastonia, 364
Hits – 1. Gastonia, 543
Runs Batted In – 2. Gastonia, 303
Doubles –1 . Gastonia, 98
Triples – 1. Gastonia, 15
Total Bases – 2. Gastonia, 752
Sacrifice Fly – T3. Gastonia, 22
Stolen Bases – 5. Gastonia, 97
Steal Attempts – 5. Gastonia, 123
Final Statistics
http://www.coastalplain.com/statistics/2015/gas.htm
###
The Coastal Plain League is the nation's premier summer collegiate baseball league. Celebrating its 22nd season in 2018, the CPL features 16 teams playing in Georgia, North Carolina, South Carolina and Virginia. The CPL has had over 1,450 alumni drafted and 111 of those – including 2011 AL MVP and Cy Young winner Justin Verlander – make their Major League debut; while another notable alum – Russell Wilson – won Super Bowl XLVIII. For more information on the Coastal Plain League, please visit the league website at www.coastalplain.com and follow us via Facebook, Twitter, Instagram and Snapchat @CPLBaseball..
Contact:
Derek Smith
Phone:
980-721-6472