Updated September 08 2015
GASTONIA, NC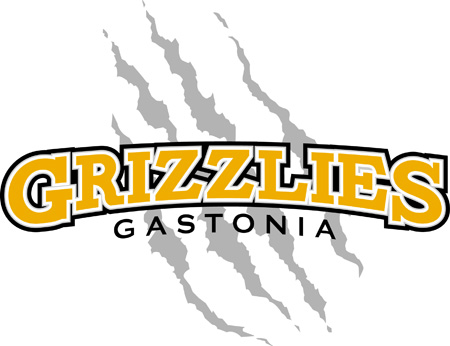 The Gastonia Grizzlies are excited to announce David McDonald as their new General Manager. He becomes the first new GM since Owner Jesse Cole held the position from 2008-2010.
McDonald has been with the Grizzlies since 2014 and has served as the Chief Ticket Officer as well as Assistant GM for the 2015 season.
"This is a very exciting time for the Grizzlies organization and I'm so proud and excited to lead the team," added McDonald. I'm very thankful to Jesse and Emily for giving me this opportunity and I know with my talented team and staff around me, we will continue the great success of the franchise. I can't wait to become more involved in the Gaston County community and add even more fun and excitement at our ballpark in the years to come."
McDonald started with the Grizzlies in the Ticket Department for his first year and teamed up with Businesses, Churches, and Community Groups. After the season, McDonald was promoted to Assistant General Manager. As the Assistant GM, McDonald helped lead the Grizzlies to one of the most successful years in franchise history both on and off the field.
In 2015 the Grizzlies won the West Division Championship while breaking the attendance record and winning the CPL Attendance Crown. With six sell outs, and an average attendance of 2,152, the Grizzlies finished 9th in the country in attendance.
"We couldn't be more excited to have David as our new General Manager," said Owner Jesse Cole. "The past two years David has showed tremendous passion and enthusiasm in making the Grizzlies one of the most successful teams in the country. He has become a big part of the community in just his two years in Gaston County and will become more heavily involved in the years to come. We are lucky to have him and can't wait to see what the future holds under his leadership"
David is originally from New York where he earned a degree in Communication Studies from Cazenovia College. He has become heavily involved in the Gaston County community by joining various organizations such as Toastmasters, Rotary, serving as an ambassador to the Gaston Regional Chamber of Commerce, and most recently, being named to the Board of Leadership Gaston.
For information on David and the Grizzlies visit www.gastoniagrizzlies.com or call the front office at 704-866-8622.
The Coastal Plain League is the nation's premier summer collegiate baseball league. Celebrating its 22nd season in 2018, the CPL features 16 teams playing in Georgia, North Carolina, South Carolina and Virginia. The CPL has had over 1,450 alumni drafted and 111 of those – including 2011 AL MVP and Cy Young winner Justin Verlander – make their Major League debut; while another notable alum – Russell Wilson – won Super Bowl XLVIII. For more information on the Coastal Plain League, please visit the league website at www.coastalplain.com and follow us via Facebook, Twitter, Instagram and Snapchat @CPLBaseball..
Contact:
Stacey Featherston
Phone:
704-866-8622