Updated July 04 2014
THOMASVILLE, N.C.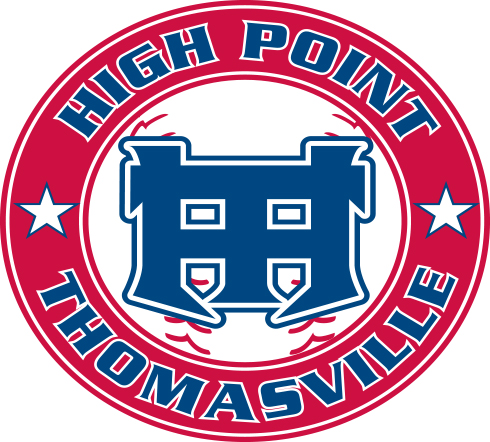 Austin Crutcher and Alec Paradowski drove in seven runs combined Friday as the High Point-Thomasville HiToms defeated the Gastonia Grizzlies 10-5.
HiToms right fielder Austin Crutcher (jr., Bellarmine) smacked his first home run of the game in the bottom of the second inning, a solo shot to center field. After Gastonia (19-12, 0-3) answered with two runs in the top of the third, Alec Paradowski (so., Wofford) cranked a two-run homer to left field, giving the HiToms a 3-2 lead.
In the bottom of the fifth inning, the HiToms (13-17, 1-2) scored four runs capped by Crutcher's second solo homer of the game giving High Point-Thomasville a 7-2 lead. The Grizzlies climbed within two scoring two runs in the top of the second and one in the top of the eighth, but the home team provided extra Independence Day fireworks in the bottom half. Logan Taylor (fr., Louisville) notched a RBI single with a runner on third before Paradowski went deep for the second time in the game with a two-run long ball to right.
Pat Dyer (jr., Akron – 2-2) earned the win going seven innings allowing four runs – two earned – on 10 hits with nine strikeouts.
The HiToms look to continue their winning ways as they hit the road Saturday to face the Forest City Owls. First pitch is scheduled for 7:30 P.M.
The Coastal Plain League is the nation's premier summer collegiate baseball league. Celebrating its 22nd season in 2018, the CPL features 16 teams playing in Georgia, North Carolina, South Carolina and Virginia. The CPL has had over 1,450 alumni drafted and 111 of those – including 2011 AL MVP and Cy Young winner Justin Verlander – make their Major League debut; while another notable alum – Russell Wilson – won Super Bowl XLVIII. For more information on the Coastal Plain League, please visit the league website at www.coastalplain.com and follow us via Facebook, Twitter, Instagram and Snapchat @CPLBaseball..
Contact:
Phone: