Updated July 25 2017
FLORENCE, S.C.-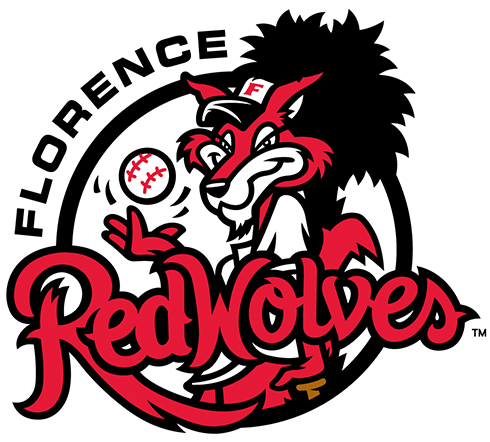 On Tuesday night the Lexington County Blowfish swam into Sparrow Stadium and stole Christmas in July away from the Florence RedWolves, plating 12 runs on the night while serving as "The Grinch," putting the RedWolves a game under .500 for the first time all season with a 12-0 loss.
After a solid first inning from Jack Henry Beasley (1-3) the second and third innings did the Florence RedWolves' (21-22, 7-9) starter in. In the top of the second inning Beasley walked two batters before Andres Perez sent a three-run home run to left field taking a 3-0 lead. The third inning however, Lexington County (17-25, 8-7) sent 13 batters to the plate and scored seven runs to take a 10-0 lead.
Florence wound up walking five and hit a batter, while the Blowfish collected four hits in route to a seven-run inning. Zach Spivey led the inning off with a base hit to right and was moved to second after Jarred Williams was walked. Both runners moved up on a wild pitch and were then driven in on a two-run single from Nick Guimbarda. A batter later, Drew Ellis picked up an RBI on a double to left field to put the Blowfish on top 6-0.
With a runner on first, Beasley walked two more to load the bases before the RedWolves went to the bullpen for John Wesley Ray. Beasley finished the night with two innings pitched, and gave up nine runs, all earned, on four hits, five walks and two strikeouts.
Ray entered for Florence and faced Mickey Dugan, who singled to left marking an 8-0 lead. Perez then drew a walk that drove in a run before the first out would be recorded by Marshawn Taylor by flying out to left field. Spivey hit a sacrifice fly driving in the ninth run as Williams then drew his second walk of the inning. Guimbarda stood in again as well, and was hit by a pitch to make the score 10-0.
Lexington County scored twice more in the fifth inning behind runs driven in by Dom Couci and Austin Wilhite. Will Thomas pinch hit for Williams to lead off the inning and singled to left as Guimbarda followed with a base hit of his own to right. Eillis drew a walk to load the bases and Couci sent a sacrifice fly out to center field scoring Thomas from third. The next batter in Whilhite, grounded out to third base, which allowed Guimbarda to score, pushing the Blowfish to a 12-0 lead.
Eric Miles (2-1) got the start and the win for Lexington County throwing 5.0 innings of two-hit baseball, recording six strikeouts and walked one.
Clay Casey picked up a double in the bottom half of the fourth inning, extending his reached-base-safely streak to 22 games, along with extending his hit streak to nine straight.
Florence will be on the road to High Point Thomasville on Thursday for a doubleheader before returning home on Friday, July 28th against the Fayetteville SwampDogs for Cancer Awareness Night sponsored by Agri-Supply of Florence. Cancer Awareness jerseys worn by our players will be auctioned off during the game. All proceeds going to the local Cancer Society Group. It will be the Pepsi Game of the Week, Fill the Kayak Friday, and Lil D's Dugout BBQ Friday. Visit www.florenceredwolves.com for more information and tickets.

- RedWolves -
The Coastal Plain League is the nation's premier summer collegiate baseball league. Celebrating its 22nd season in 2018, the CPL features 16 teams playing in Georgia, North Carolina, South Carolina and Virginia. The CPL has had over 1,450 alumni drafted and 111 of those – including 2011 AL MVP and Cy Young winner Justin Verlander – make their Major League debut; while another notable alum – Russell Wilson – won Super Bowl XLVIII. For more information on the Coastal Plain League, please visit the league website at www.coastalplain.com and follow us via Facebook, Twitter, Instagram and Snapchat @CPLBaseball..
Contact:
Audie Wise
Phone:
(843)-629-0700