Updated July 31 2017
FLORENCE, S.C.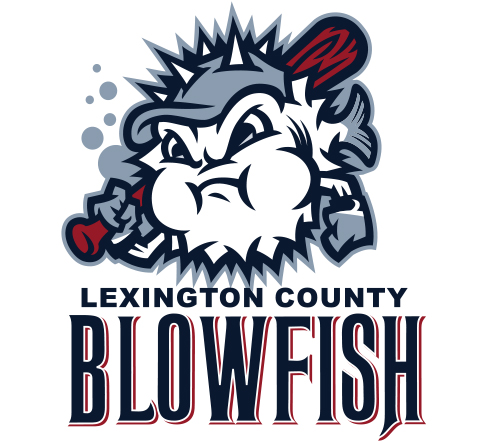 With just a week remaining in the season, Lexington County entered Monday's play just 2.0 GB of first place in the second half standings. But Monday night began a brutal clubhouse turn for a team scheduled to play three double headers the final week of the season.
The final week of the season began on the road in Florence and RedWolves' starter Isaac Rodgers (Francis Marion) dazzled the Blowfish. The right-hander threw a complete game, three hit, shutout and knocked off Lexington County 2-0.
Through their first five offensive turns, the Blowfish had a runner in scoring position and could not score. Florence would end up making that pay in the second inning.
The RedWolves struck first on an RBI single off the bat of Cornell Nixon (Eastern Kentucky). Florence led 1-0 up until the bottom of the fifth.
In the fifth, Florence doubled their advantage. Riley King (Georgia) doubled in the left center field alley with one away to start the rally and then Zach Jacobs (Francis Marion) singled him home to push the Wolves' lead to 2-0.
That would be plenty for Rodgers.
The right-hander earned his first win (1-1) and cruised throughout the middle and latter thirds of the ballgame. Lexington County only mustered three hits throughout the evening and fell to Florence 2-0.
Rodgers struck out nine and walked four over 122 pitches, 78 of which were for strikes. Coming into the ballgame his ERA was above 10.00 and he had only pitched 7.0 innings total.
Tuesday night the Blowfish begin their brutal stretch of seven games in four days. Lexington County welcomes on in the Forest City Owls, who have won three straight ballgames, for a twin bill. Coverage on z93.1 FM The Lake begins at 4:45 and first pitch for game one of the double header is scheduled for 5:05.
The Coastal Plain League is the nation's premier summer collegiate baseball league. Celebrating its 22nd season in 2018, the CPL features 16 teams playing in Georgia, North Carolina, South Carolina and Virginia. The CPL has had over 1,450 alumni drafted and 111 of those – including 2011 AL MVP and Cy Young winner Justin Verlander – make their Major League debut; while another notable alum – Russell Wilson – won Super Bowl XLVIII. For more information on the Coastal Plain League, please visit the league website at www.coastalplain.com and follow us via Facebook, Twitter, Instagram and Snapchat @CPLBaseball..
Contact:
Brian Principe
Phone:
803-254-3474