Updated August 04 2016
SAVANNAH, GA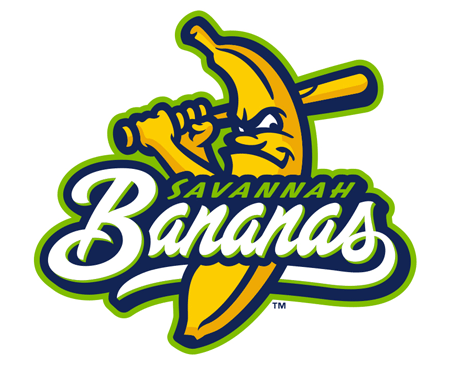 In front of their 16th sell out of the season, the Bananas win their eighth straight, blanking the Morehead City Marlins 4-0.
Ryan Flores made his fifth start of the season, twirling seven innings of shutout ball, and striking out 10 Marlins.
After having six days in between their last home game, the Bananas burst onto the scene in the bottom of the first inning. Clint Hardy corked a 3-1 offering from John Luke Curtis deep into left field, giving the Bananas a 1-0 lead.
Flores surrendered three hits to the first five batters he faced in the ball game, before tossing six no hit innings after the lead off batter Romeo Cortina singled in the second.
Leading 1-0 in the top of the third inning, Savanah's Christian Hollie ranged back to the warning track in left field and made a leading grab to preserve the lead, stranding the tying run in scoring position.
Bananas Manager Sean West reached the boiling point in the top of the six inning after a close call at first base. Already on edge after some bang bang plays in the field, West went bonkers on the diamond. Christian Campbell lined a ball to Clint Hardy in right field, and Mathew Batten barley made it back to the first base bag before being doubled up. West was ejected by base umpire Bryce McCalla, and he decided to take first base with him, carrying the bag all the way to front step of the dugout.
This led to a spark for the Bananas offense, who were able to add their second run of the game on a Christian Hollie sacrifice fly to right, making it 2-0.
The best offense in the CPL (.299 BA) was not done their, they plated two more the bottom of eighth inning curtesy of Nick Choruby's knock into right.
The Bananas pitching staff closed out the ball game no hitting the Marlins through eight innings, thanks to Flores, Jesse Bogacz and Beau Sulser.
Savannah hits the road tomorrow to take on HP Thomasville before hosting their final regular season home game of the season Saturday night against the Florence Redwolves. Banana playoff tickets available Friday!
The Coastal Plain League is the nation's premier summer collegiate baseball league. Celebrating its 22nd season in 2018, the CPL features 16 teams playing in Georgia, North Carolina, South Carolina and Virginia. The CPL has had over 1,450 alumni drafted and 111 of those – including 2011 AL MVP and Cy Young winner Justin Verlander – make their Major League debut; while another notable alum – Russell Wilson – won Super Bowl XLVIII. For more information on the Coastal Plain League, please visit the league website at www.coastalplain.com and follow us via Facebook, Twitter, Instagram and Snapchat @CPLBaseball..
Contact:
Jake Young
Phone:
912 712 2482