Updated August 06 2016
SAVANNAH, GA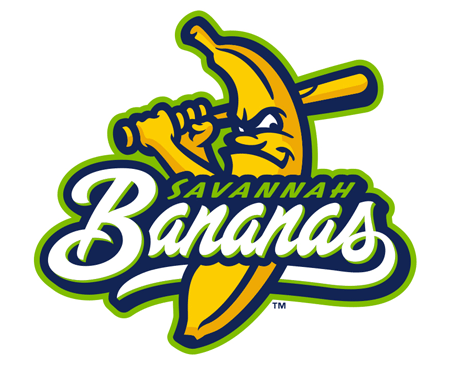 In their final home game of the regular season, the playoff-bound Savannah Bananas drew 4,329 fans to break the Coastal Plain League's single-season attendance record. The 4,329 fans, a franchise record and 17th sell out, helped the Bananas reach 80,504 total fans for the 2016 season.
The Peninsula Pilots set the record for single-season attendance when they brought in 77,171 fans during the 2014 season. The Bananas beat this number after selling out Saturday, August 6th's, game. This achievement came after only 22 home games, while the Pilots hosted 35 games including playoffs and exhibitions during the 2014 season.
During their inaugural season, the Bananas have averaged 3,659 fans a game. The second-highest average game attendance is 1,961 fans per game for Peninsula.
Out of 24 Bananas dates this season, the Bananas have recorded 17 sell outs including two rain outs. Many of these dates sold out weeks in advance.
The Bananas have secured their spot as the number one seed in the CPL West, earning a home playoff game for Wednesday, August 10th.
Playoffs tickets are available at www.thesavannahbananas.com/playoffs and are expected to sell out in advance. Fans can also purchase tickets by calling 912-712-2482.
The Coastal Plain League is the nation's premier summer collegiate baseball league. Celebrating its 22nd season in 2018, the CPL features 16 teams playing in Georgia, North Carolina, South Carolina and Virginia. The CPL has had over 1,450 alumni drafted and 111 of those – including 2011 AL MVP and Cy Young winner Justin Verlander – make their Major League debut; while another notable alum – Russell Wilson – won Super Bowl XLVIII. For more information on the Coastal Plain League, please visit the league website at www.coastalplain.com and follow us via Facebook, Twitter, Instagram and Snapchat @CPLBaseball..
Contact:
Jarod Orton
Phone:
912 712 2482