Updated July 15 2011
Stephens Replaces Pinder on National All-Star Team
HOLLY SPRINGS, N.C.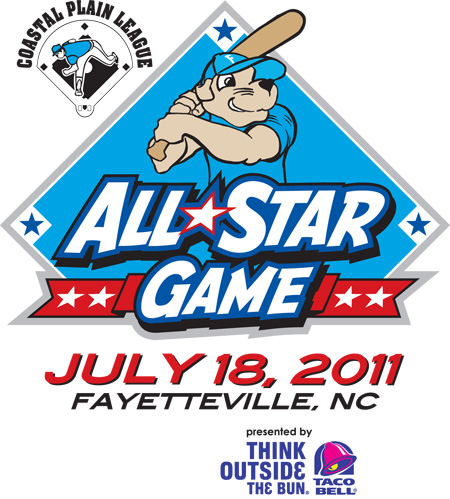 The Coastal Plain League announced today that Morehead City's Zach Stephens (Tennessee Tech) has been named a CPL National All-Star. Further, Forest City's Axel Johnson will replace Jacob Rogers of Thomasville in the Home Run Derby for the American team. Rogers will participate in the All-Star Game.
Stephens, a first baseman, replaces Peninsula's Chad Pinder (Virginia Tech) due to injury on the National squad and will also serve as Pinder's replacement in the Home Run Derby. Stephens is currently batting .284 with five home runs, 25 RBIs and 17 runs scored for the Marlins.
The Coastal Plain League is the nation's hottest summer collegiate baseball league. Celebrating its 15th season in 2011, the CPL features 15 teams playing in North Carolina, South Carolina and Virginia. The CPL gives college players the chance to refine their skills with the use of wooden bats. Players are housed with local host families for the summer and past experiences have been very positive for both players and hosts. Furthermore, the CPL has had over 930 alumni drafted and 44 alums make their Major League debut thus far. For more information on the Coastal Plain League, please visit the league website at www.coastalplain.com, and be sure to friend us on Facebook (at www.facebook.com/coastalplainleague) and follow us via Twitter (as cpleague).
Contact:
Justin Sellers
Phone:
(919) 852-1960