Updated July 12 2010
2010 Coastal Plain League All-Star Coaches Announced
HOLLY SPRINGS, N.C.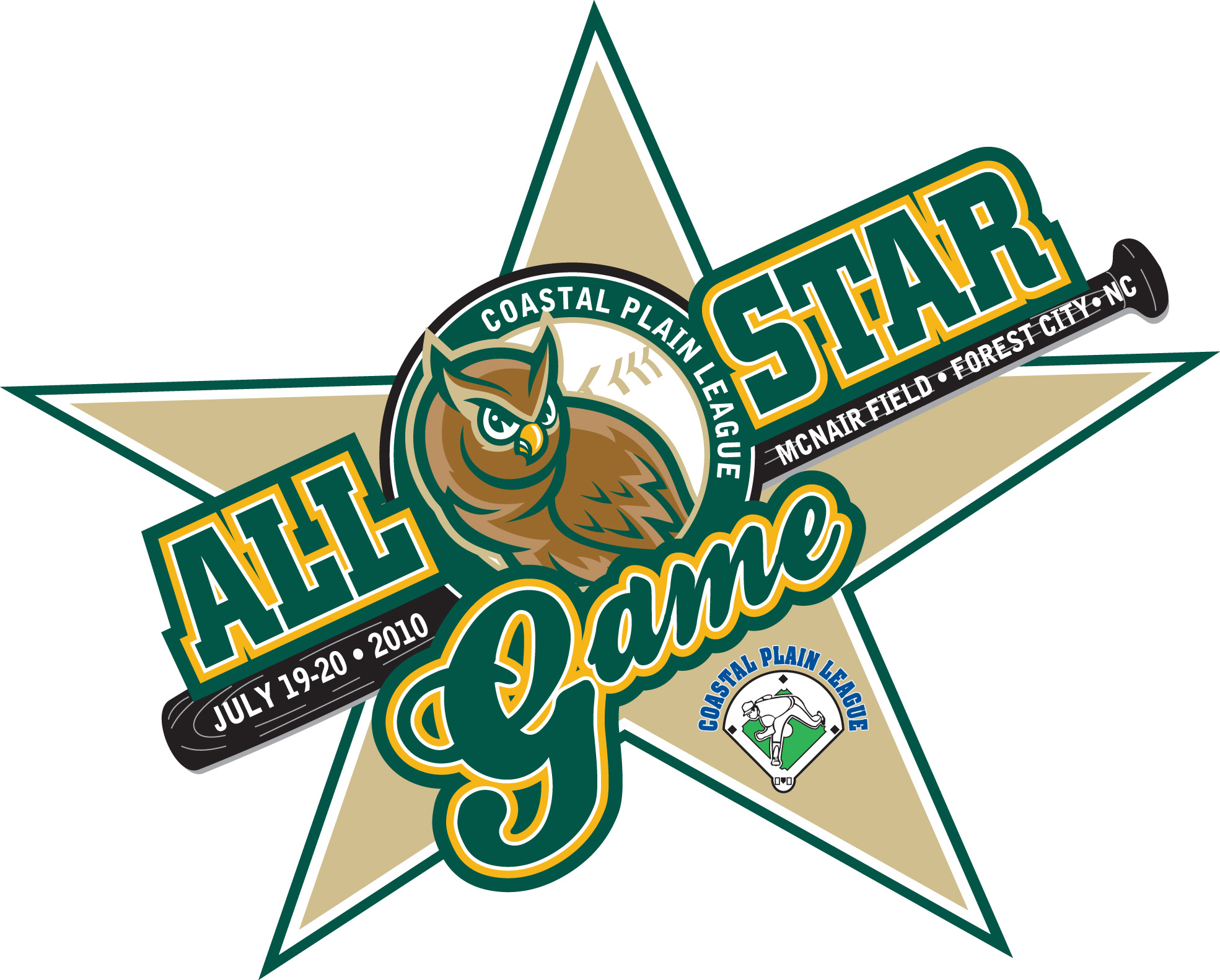 The Coastal Plain League announced today the 2010 All-Star Game head coaches and assistant coaches. For the fourth straight year, the CPL All-Star Game will feature all 15 CPL head coaches.
For the second consecutive year, Forest City's Matt Hayes will serve as a head coach in the All-Star Game. Last year's skipper of the American team, Hayes will be head coach of the National CPL All-Star team for the 2010 CPL All-Star Game. Hayes' associate head coach will be Josh Scott of Edenton. Serving as the assistant coaches for the National squad will be Donnie Wilson (Asheboro), Darrell Handelsman (Fayetteville), Hank Morgan (Peninsula), Bob Smith (Petersburg) and Tom Fleenor (Wilmington).
The American CPL All-Stars will be led by Florence's Russell Carter, who will be making his first CPL All-Star Game appearance. Carter will have Wilson's Jeff Steele as his associate head coach, while their assistant coaches will be Lee Gronkiewicz (Columbia), Jason Plourde (Gastonia), Barry Powell (Martinsville), Jeff Wicker (Outer Banks) and Tom Dorzweiler (Thomasville).
Hayes led the Owls to their third straight West Division first half championship after posting a 19-9 record. Scott rallied his Steamers to an 18-10 record in the first half, tying Wilson for the best record in the North Division.
Meanwhile, Carter led his RedWolves to a league-best 19-8 record and the South Division first half crown. Steele's Tobs went 18-10 in the first half, and later guided his team to a victory over Edenton on July 7 to win the North Division first half title.
The 2010 Coastal Plain League All-Star Festivities will feature several attractions during the two days. During Fan Fest on Monday, July 19, fans can look forward to the All-Star Home Run Derby, while on Tuesday, July 20, the main attraction will be the 2010 CPL All-Star Game. Both will be held at the home of the Forest City Owls, McNair Field in Forest City, N.C. For ticket information, please call the Owls at (828) 245-0000 or visit them on the web at www.forestcitybaseball.com.
The Coastal Plain League is the nation's hottest summer collegiate baseball league. Celebrating its 14th season, the Coastal Plain League features 15 teams playing in North Carolina, South Carolina, and Virginia. The CPL gives college players the chance to refine their skills with the use of wooden bats. Players are housed with local host families for the summer and past experiences have been very positive for both players and hosts. Furthermore, the CPL has had over 800 alumni drafted and 36 alums make their Major League debut thus far. For more information on the Coastal Plain League, please visit the league Web site at http://www.coastalplain.com.
Contact:
Justin Sellers
Phone:
(919) 852-1960