Updated July 15 2009
2009 American CPL All-Star Team Announced
RALEIGH, N.C.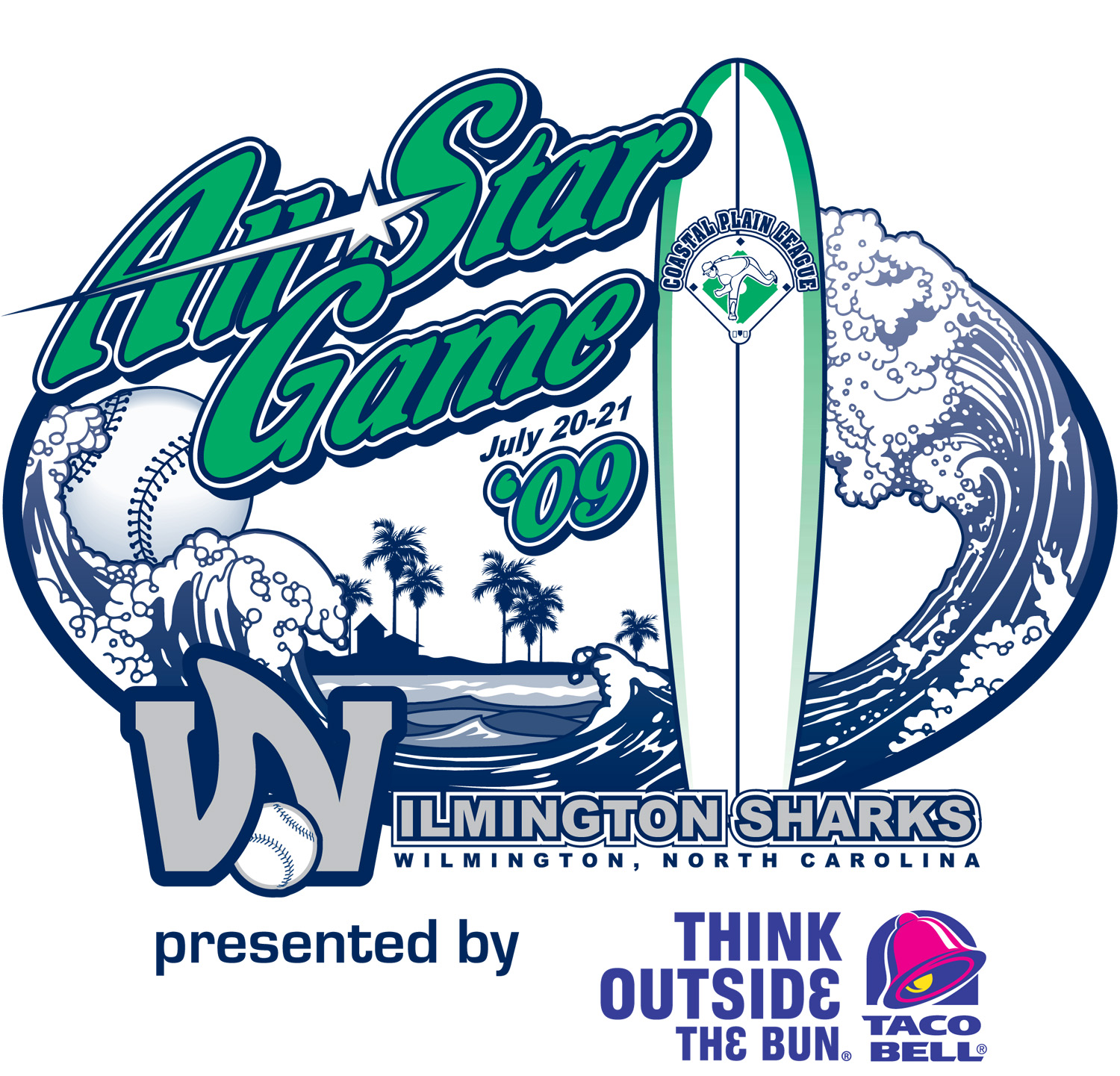 The Coastal Plain League announced today the roster for the 2009 American CPL All-Star Team. The Coastal Plain League's 11th annual All-Star Game will be played at Buck Hardee Field in Wilmington, N.C. on Tuesday, July 21st.
The American Team features players from 12 CPL clubs (Asheboro, Columbia, Edenton, Fayetteville, Florence, Forest City, Gastonia, Outer Banks, Peninsula, Thomasville, Wilmington, and Wilson), with the players being selected by head coaches and media representatives from all clubs. The American roster is comprised of 27 players, highlighted by seven Player of the Week selections: first basemen Konstantine Diamaduros (Week 3), outfielders Adam Eggemeyer (Week 2), Chris Epps (Week 5), Craige Lyerly (Week 4) and Brendan Rowland (Week 3), as well as pitchers Spencer Patton (Week 1) and Matt McGovern (Week 5).
Furthermore, Asheboro's Neal Pritchard was also selected as an All-Star for the American team, but will not be able to attend due to injury and has been replaced on the roster.
The Wilmington Sharks, in conjunction with the Coastal Plain League, will host the All-Star Game and festivities
beginning on Monday, July 20th and running thru Tuesday, July 21st. Game time is set for 7:05 p.m. on July 21st.
Below is the complete roster for the American CPL All-Star Team (starters are shown with an asterisk (*)).
Pos. Name Team Ht. Wt. Yr. School Hometown
C Matt Skirving* Fayetteville 6-2 215 So. Eastern Michigan Midland, Mich.
C Ty Nelson Gastonia 6-0 195 Jr. Tennessee-Martin Knoxville, Tenn.
1B Konstantine Diamaduros* Forest City 6-1 190 Fr. Wofford Spartanburg, S.C.
1B Jake Magner Edenton 6-3 210 RS-So. North Dakota Grand Rapids, Minn.
1B Jake Astor Wilson 5-11 200 So. Southern Arkansas North Liberty, Iowa
2B Herman Petzold* Florence 5-10 180 Jr. Notre Dame Saint Clair Shores, Mich.
2B Jesse Bosnik Wilmington 6-2 210 So. St. Bonaventure Saint Marys, Penn.
3B Pratt Maynard* Forest City 6-0 190 Fr. NC State Franklinton, N.C.
3B Matt Leeds Columbia 6-1 205 So. Coll. of Charleston Boca Raton, Fla.
SS Barrett Kleinknecht* Florence 6-0 195 Jr. Francis Marion Florence, S.C.
SS Jake McAloose Peninsula 5-11 195 Jr. Old Dominion Virginia Beach, Va.
#SS Neal Pritchard Asheboro 6-0 185 So. Elon Asheboro, N.C.
OF Adam Eggemeyer* Wilmington 6-4 205 RS-Jr. SIU Edwardsville Steeleville, Ill.
OF Craige Lyerly* Asheboro 6-0 180 Jr. Catawba Salisbury, N.C.
OF Brendan Rowland* Fayetteville 6-3 185 Jr. Albany Albany, N.Y.
OF Will Skinner Forest City 5-11 203 So. Middle Tenn. State Murfreesboro, Tenn.
OF Chris Epps Thomasville 6-1 193 So. Clemson Stone Mountain, Ga.
OF Josh Liles Thomasville 6-1 200 So. Tennessee Lexington, Tenn.
OF Thomas Pope Asheboro 5-10 170 Fr. UNC Wilmington Clinton, N.C.
RHP Spencer Patton* Forest City 6-1 175 Jr. SIU Edwardsville Kinmundy, Ill.
RHP Tony Chisman Peninsula 5-10 193 So. Georgia Southern Conyers, Ga.
RHP John Cornley Outer Banks 6-1 180 So. Wofford Mount Pleasant, S.C.
RHP Robbie Andrews Forest City 6-3 170 Jr. Va. Commonwealth Covington, Va.
RHP Ryan Arrowood Forest City 6-3 181 Fr. Appalachian State Rutherfordton, N.C.
RHP Tyler Christman Columbia 6-2 180 Fr. USC Sumter Sumter, S.C.
RHP Matt McGovern Fayetteville 6-1 200 Jr. UNC Pembroke Ottawa, Canada
RHP Lee Zerrusen Fayetteville 6-3 190 So. Illinois Teutopolis, Ill.
RHP Spencer Matthews Thomasville 6-0 195 RS-So. LSU Lake Charles, La.
# - Injured but honored as an All-Star
The Coastal Plain League is the nation's hottest summer collegiate baseball league, now in its 13th season. Featuring 14 teams playing in North Carolina, South Carolina and Virginia, the CPL gives college players the chance to refine their skills with wooden bats during the summer months. Players are housed with local host families for the summer and past experiences have been very positive for both players and hosts. For more information on the Coastal Plain League, please visit the league website at www.coastalplain.com.
Contact:
Justin Sellers
Phone:
(919) 852-1960